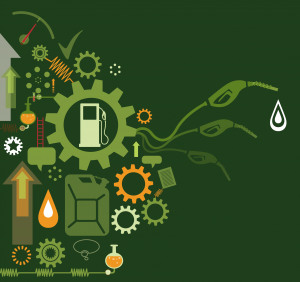 The value of data automation for oil and gas companies was evident when I spoke with customers at our FME International User Conference this summer. Here are three of their stories, each revealing automation as the secret to keeping data flowing:
1. Automating Data Monitoring & Updates
Vic Rutherford regained work-life balance at Talisman Energy, replacing manual data monitoring with automated workflows and mobile notifications. He no longer wastes time each day opening a dashboard and checking for problems. FME does the work for him.
When errors are identified in the data, he's immediately notified and can often perform the fix remotely. No need for a PC, laptop, or custom apps for a cell phone. Now avoiding unnecessary trips into the office on evenings and weekends, he explained how FME helps data managers enjoy their social lives – and keeps their significant others happy.
According to Vic, Safe's slogan should be: "FME Server: Saving relationships since 2012 (SP2)"
He's also updating his dataset incrementally using a redundancy check transformer, rather than reloading the whole dataset from scratch. His servers are no longer tied up for hours reloading the same data, and his boss doesn't need to buy bigger machines to do a monotonous, unnecessary task.
Get the slides from Vic's humorous presentation.
2. Synchronizing Data Seamlessly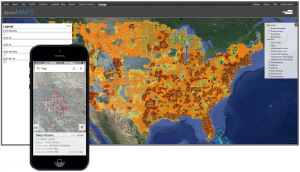 Jerrod Stutzman at Devon Energy, Oklahoma City, is using FME to create a centralized spatial system that stores and displays SCADA (supervisory control and data acquisition) data on a map that's accessible both by desktop and mobile devices.
It was critical to round up data from a variety of disparate sources and integrate it so that staff in the office and in the field could view exactly the same, complete information. Using FME, this task is performed seamlessly, replacing tedious jobs with automated processes. Data transformation and validation tasks ensure that information is accurate and complete, regardless of where or how it was originally stored.
"FME does all my work for me while I sleep at night. It's absolutely a life saver," explained Jerrod.
Get the slides from Jerrod's presentation.
3. Automating CAD Data Audits and Validation
George Crowe at Colonial Pipeline has drastically reduced the time required to perform quality control on CAD data before it's entered into the GIS. Leveraging FME's out-of-the-box tools, he's built workflows that automatically audit and validate CAD drawings against an established standard.
George was impressed with FME's customizability. His new workflows offer the scalability to perform QA in small files on a desktop, and large batches on a server. They can evolve to meet changing business processes, provide notifications, and offer detailed error reports to speed data correction.
Get the slides from George's presentation.
"I love FME because it gives me the tools I need to validate my CAD data and ensures that it meets the standards that we have in place." — George Crowe, Colonial Pipeline
Want more inspiration? Access more FME User Conference presentations here, and discover more solutions FME offers to oil and gas companies here. Have ideas to share? Comment below!

Erin Lemky
Erin leads the Product Marketing team at Safe Software and enjoys connecting people with the information they need. As a Ravenclaw, she is always seeking knowledge that can help customers improve the world with their innovation. After work, she can be found tending to her permaculture homestead or reading a fantastic adventure with her family.