FME Transformer Gallery
Bufferer
---
Creates a buffer zone of specified size around or inside input geometry.
Typical Uses
Creating fixed size zones around features, such as rights-of-way or setbacks
Determining spatial relationships based on proximity
Creating variable size zones around features to represent attribute values
In this example, we buffer arterial streets (shown in blue) to find address points that fall within a fixed distance of them. The buffered streets are then sent to a SpatialFilter, along with the address points, and are tested for points that fall within the buffers.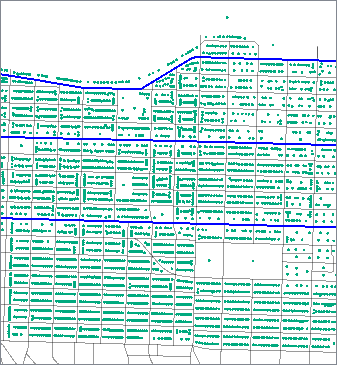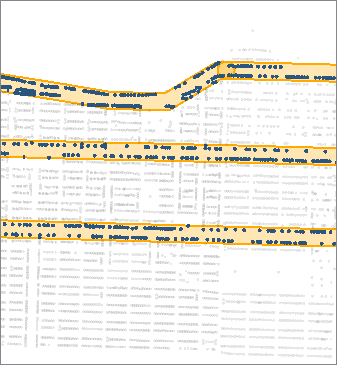 Usage Notes
This transformer creates buffers that are of equal width on either side of a linear input feature. To create offsets to either the left or right-hand side of a feature, use the OffsetCurveGenerator.
To buffer features in Geographic (lat/long) coordinates, consider the GeographicBufferer.
Areas will be buffered on one side only - externally for a positive Buffer Amount, and internally for a negative Buffer Amount.
Output area buffers will always have a Right Hand Rule orientation.
---
---
People Who Used This Transformer Also Used - See All Transformers
---
Related Resources
There are no topic experts for this topic. Participate in the posts in this topic to earn reputation and become an expert.
Hi all, I have a shapefile of 3D polyline. I want to apply a bufferer to these polylines using an attribute to create a surface. However, when I use the Bufferer ...
Buffer Size From Attribute . Export to ... NOTE: Bufferer transformer has a Group By option which can be used to dissolve buffers together. In this case, ...
Use the Bufferer in FME
Download our fully-functional FME Desktop trial, free for 30 days. No credit card necessary. Start integrating!