Cloud Integration Features
Built-In Cloud Support
FME's data conversion and integration platform includes built-in support for many commonly used web-based applications and services which enable users to connect directly to their data from FME workflows.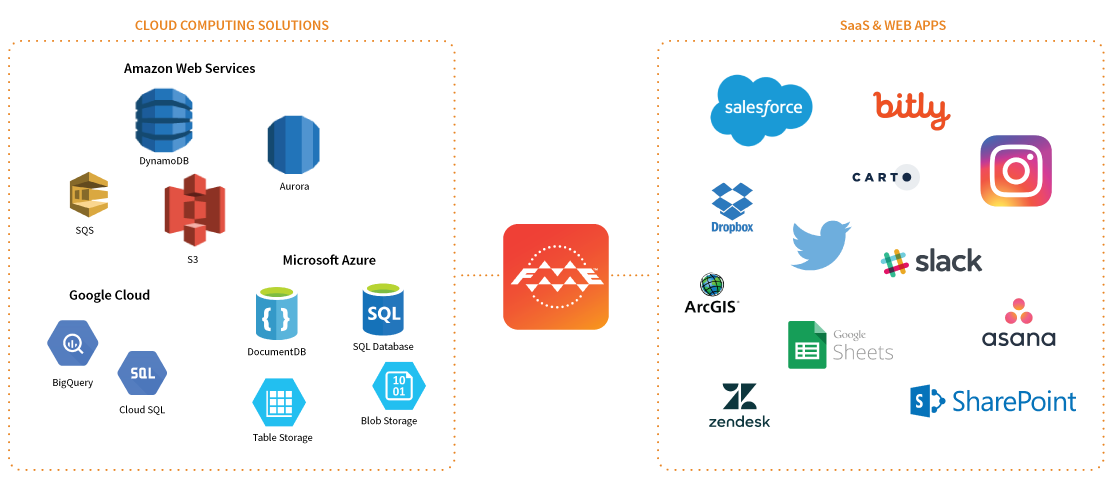 API Connectivity & Advanced No-Code JSON Tools
For cloud applications not supported natively, FME's customizable transformers allow you to define connections to any web-based application or service with an API. Once a connection to any cloud application has been established, FME has advanced tools for reading, parsing, manipulating and writing JSON - the language of the web, sensors and the internet of things.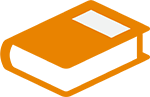 Other Features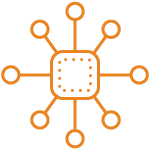 Support for Hundreds of Formats
Connect cloud and on-prem systems and integrate data with FME's support for 345+ formats, including those of commonly used on-premises applications and databases such as CSV, Excel, XML, Oracle, MS SQL Server, MySQL, PostgreSQL, and many more.
Search for your format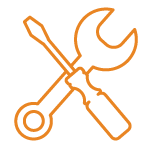 Tools that Transform, Analyze & Report
Achieve more than what's possible with online and point-to-point translators with FME's library of data transformation and analysis tools. For instance restructure cloud data to fit any model, insert formulas, calculate statistics, and apply tests and business logic that execute different tasks based on results. FME also has different methods for reporting results including writing to Excel, PDF, HTML or Tableau.
Advanced Location Analytics Capabilities
Use FME's enhanced support for spatial formats and applications to apply location analytics to data captured and stored with cloud-based solutions. For instance, turn values with associated coordinates into points on a map.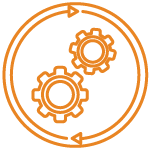 Automation
Keep cloud and on-premises synchronized across the enterprise with automation. By deploying data transformation workflows via FME Server or FME Cloud, users can configure them to run at scheduled intervals in real-time or in response to events. Learn more about Automated Enterprise Data Integration
Contribute Web Connection Tools to the FME Hub
FME Desktop gives users the ability to create their own connections to cloud-based solutions with its customizable API tools. If you've developed your own web connection that others could benefit from, publish it to FME Hub. FME Hub is a community for accessing and sharing user-built, customized tools. Signing up is free and by creating an account you can privately store your FME creations for access from anywhere.
You might also be interested in...