Unleash the Power of Satellite Images
Use FME to generate insight from remote sensing data and build live satellite maps.
Built-In Support for Top Satellite Providers
Instantly connect to the satellite of your choice and build workflows to automatically give you the output you need.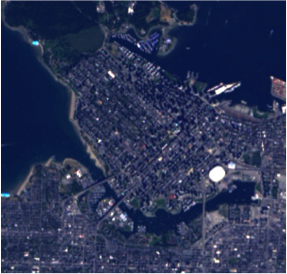 Landsat-8
Access 40+ years of free NASA imagery and 11 spectral bands.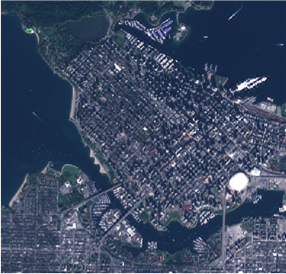 Sentinel-2
Create advanced band combinations using free ESA imagery with 13 spectral bands.

Planet
Work with a rich collection of datasets, updated daily and available at resolutions as precise as sub-meter.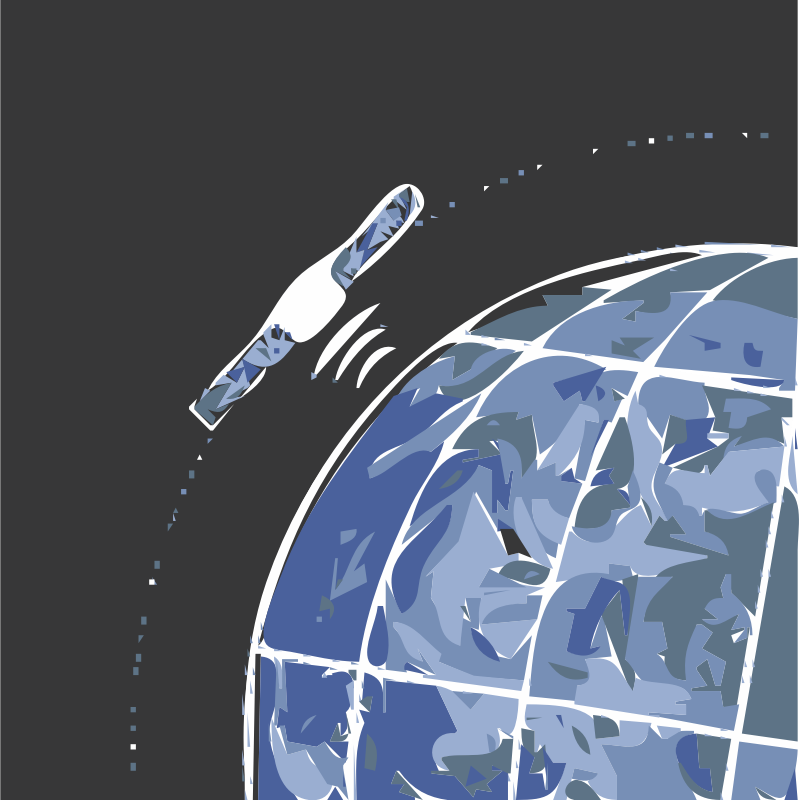 And More
Use our flexible suite of FME Readers to access almost any dataset hosted on the web, like Earth on AWS.
Analysis and Planning Tailored To Your Industry
Satellite maps are valuable for tracking, visualizing change, providing insight, and more. Here are a few examples of how you can use remote sensing workflows.
Government
Track resources, visualize land use trends, and monitor the environment within and around your region. Gain insight for urban planning and infrastructure, predict traffic volume, and mitigate risks.
Agriculture and Forestry
Assess and track vegetation (e.g. NDVI), soil composition, terrain, forest fires, and animal/insect patterns. Predict growth and crop yields, and analyze changing factors over time.
Environmental
Visualize and track changes like algae growth, icebergs, oil spills, weather, volcanic activity, and air quality. Identify harmful activities like illegal deforestation, fishing, mining, and poaching.
Mining and Oil/Gas
Identify earth composition, monitor assets and resources, assess environmental impact, and mitigate disasters.
Media and Humanitarian
Find, see, and monitor large-scale events and crises, including populations, rescue efforts, natural disasters, and war zones.
Business and More
Track assets, visualize patterns, analyze the environment, and predict trends for a variety of business purposes.
Get Started
Download a free and fully functional 30-day trial of FME Desktop.