Integrate & Transform 3D Data
Unlock the potential of 3D data through integration and transformation with FME. FME's support for common 3D formats, comprehensive 3D transformation toolset and graphical user interface enables users to easily create and share visually informative 3D models.
View All Supported Formats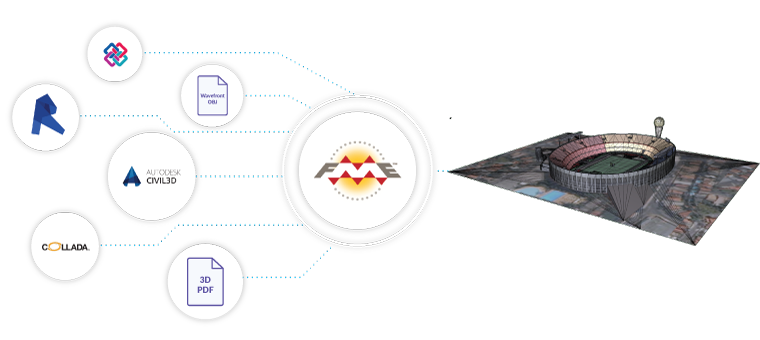 Create 3D Models
Transform 2D shapes to 3D or integrate disparate 2D and 3D datasets into mashups, taking advantage of their individual strengths.
Remodel 3D Data
Manipulate geometry types, style appearances, execute calculations and validate structures - just a few of the many 3D tasks possible with FME.
Share 3D Data
Write 3D data to a variety of formats for distribution and storage including 3D PDF and many commonly used spatial databases.
Diverse 3D Format Support
Bring together a broad range of 3D formats. In addition to hundreds of other 2D and non-spatial data formats, FME supports a wide range of 3D formats across applications and data types like CAD, BIM, GIS and point clouds. Notable formats include AutoCAD DWG, OBJ, Revit, SketchUp, IFC, COLLADA, 3D PDF, ArcGIS Shape and Geodatabase, LAS and more.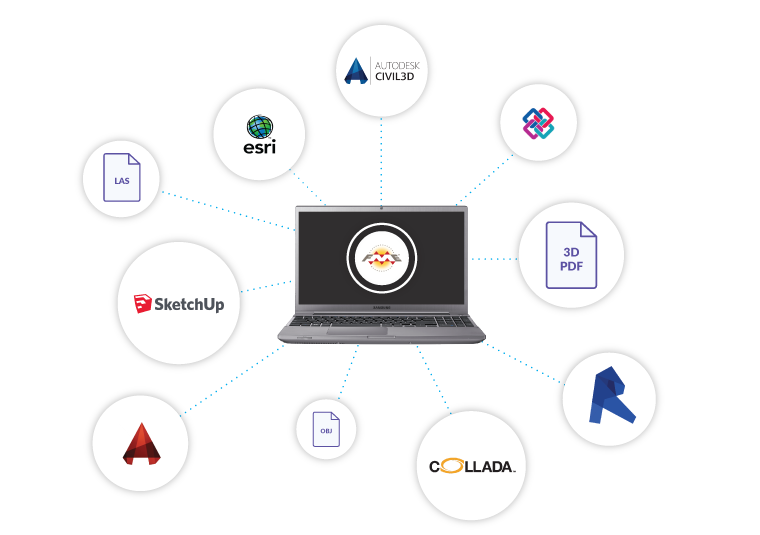 Flexible 3D Transformation Capabilities
FME comes equipped with a library of transformation tools that assist with 3D manipulation.
Quick and Easy Workflow Authoring
Let FME do the heavy lifting for you. With its no-code intuitive GUI, automated transformations with FME Desktop will save time and increase productivity. Workflows can be reused for future projects or tasks, reducing tedious manual tasks.
Learn About FME Desktop
About 3D Data
3D data is a term used to describe a wide range of formats and applications that assist with visual analysis of scenarios for industries like government, AEC, utilities, telecommunications and oil and gas. Whether using 3D data from GIS, CAD, BIM or other sources, FME has the tools to read, manipulate, merge and share it however you need.