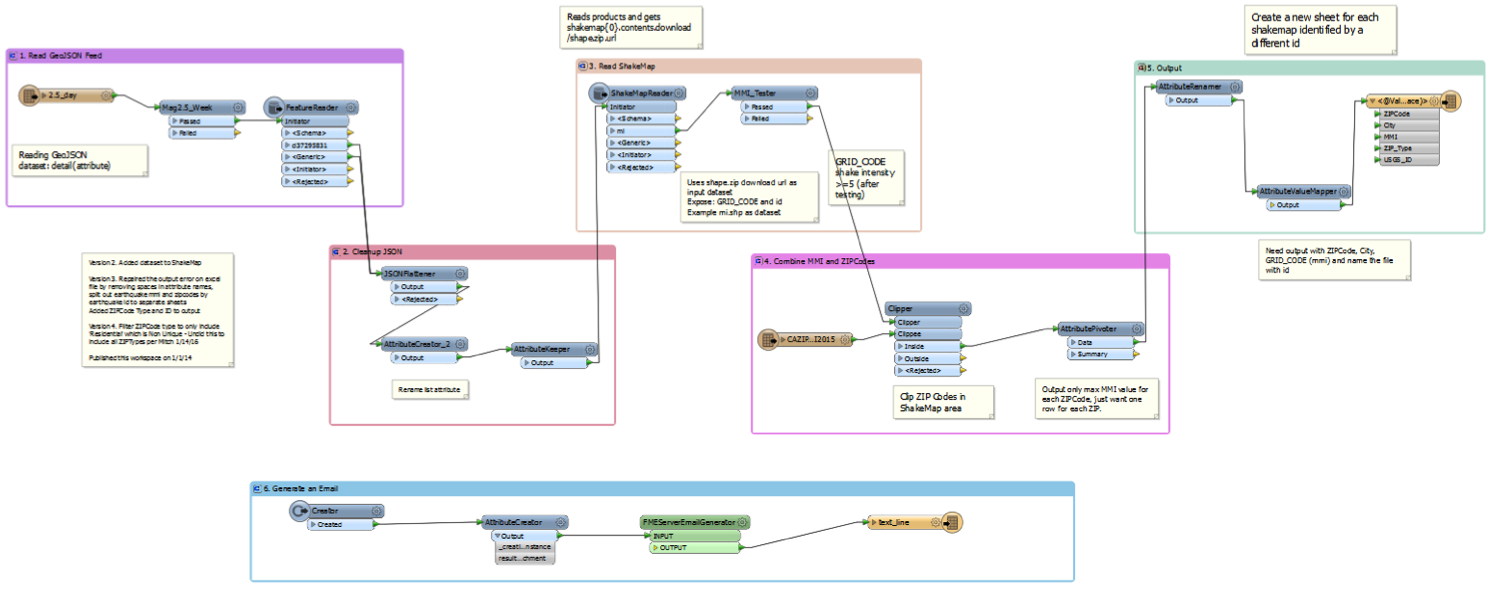 Visualize & Share Spatial Data
Create opportunities for collaboration by sharing your spatial data with anyone. Use FME Desktop to build workflows that write spatial data to web visualization libraries such as Leaflet, OpenLayer, Cesium, and more. Then, take it a step further with FME Server to host workflows in a web application to share your data with the whole world. As a bonus, FME allows you to do this all without any code!
Automate Processing & Updating of GeoJSON Data
Tired of manually updating your data on a regular basis? Leave your repetitive tasks to FME Server! Create a workspace in FME Desktop to synchronize and keep data up-to-date. Then, leave yourself with more time for critical work by publishing your workspace to FME Server to be run on a schedule or based on event triggers. Gone are the days of forgotten tasks or outdated data!
---
About Geographic JavaScript Object Notation (GeoJSON)
GeoJSON is an open format for encoding geospatial features and their attributes using JSON.
Common Conversions
FME lets you integrate many applications and file formats. Here are some of the ways our users convert Geographic JavaScript Object Notation (GeoJSON).
Compatibility
The table below outlines how Geographic JavaScript Object Notation (GeoJSON) is supported by our different FME products, and on which platform(s) the reader and/or writer runs.
Product
OS
FME Desktop
FME Server
FME Cloud
Windows 64-bit
Linux
Mac
Reader
Professional Edition & Up
Writer
Professional Edition & Up
Try FME Desktop
No credit card necessary. Start integrating data today!