Ways to Use FME with AutoCAD Civil 3D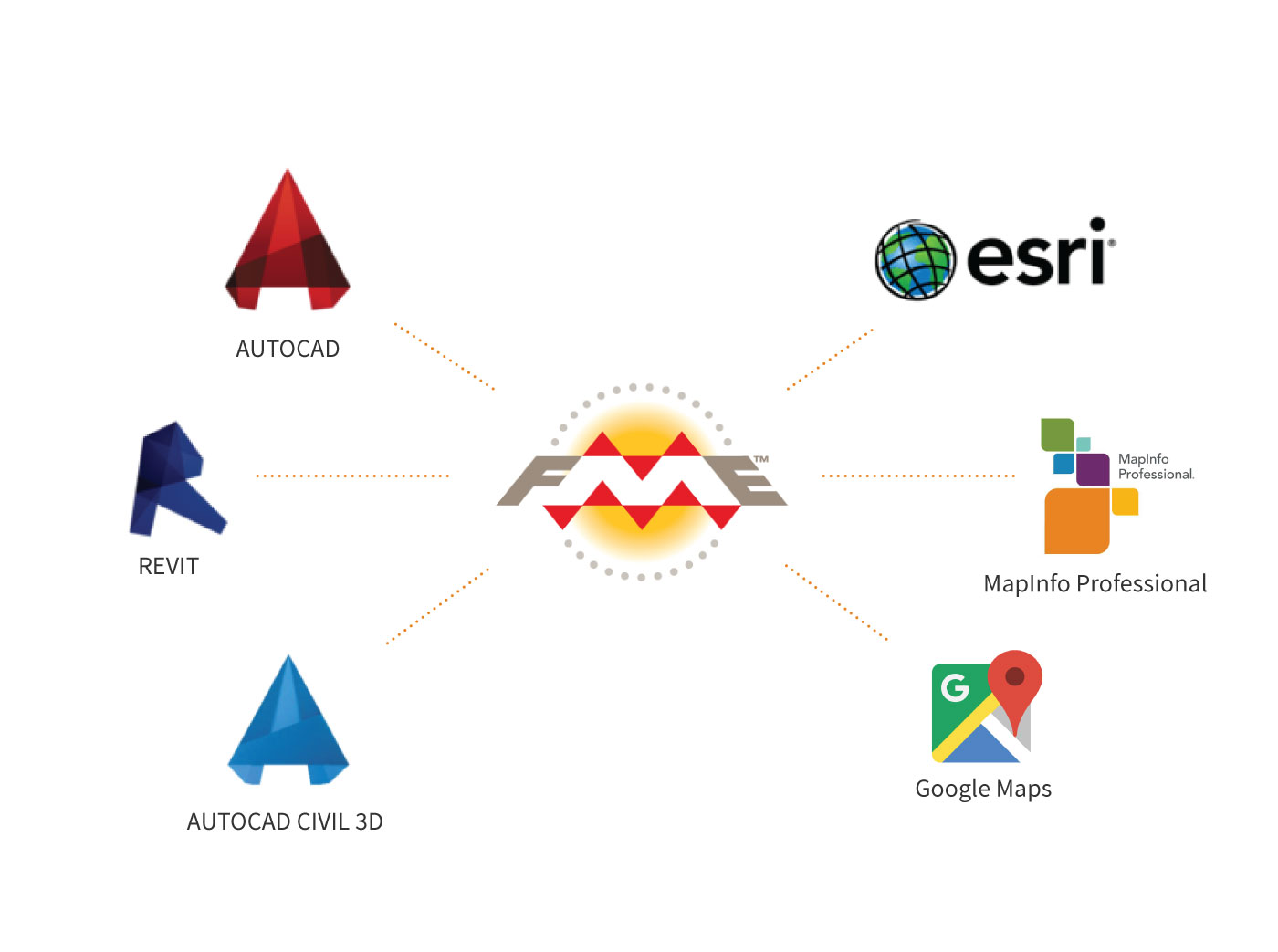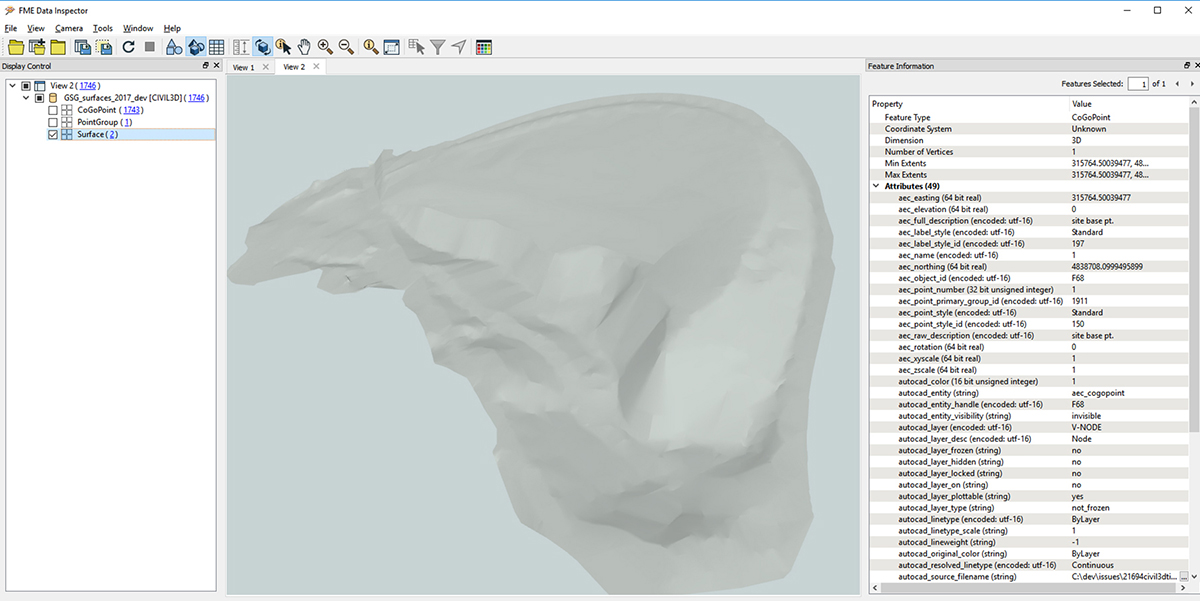 Use AutoCAD Civil 3D TINs in Other Applications
Easily use Civil 3D data in other applications. In this example, a Civil 3D TIN has been loaded into FME Desktop and visualized, and can subsequently be transformed for use in another CAD or GIS application.
Learn More About FME Desktop
Automated Integration for Many Autodesk Products
FME's data integration platform supports a wide range of Autodesk products and formats including Revit, DWG, Civil 3D, ReCap, FBX, Infraworks, and more. By using FME Server for enterprise automation, you can power the flow of data to everyone who needs it.
Learn More About FME Server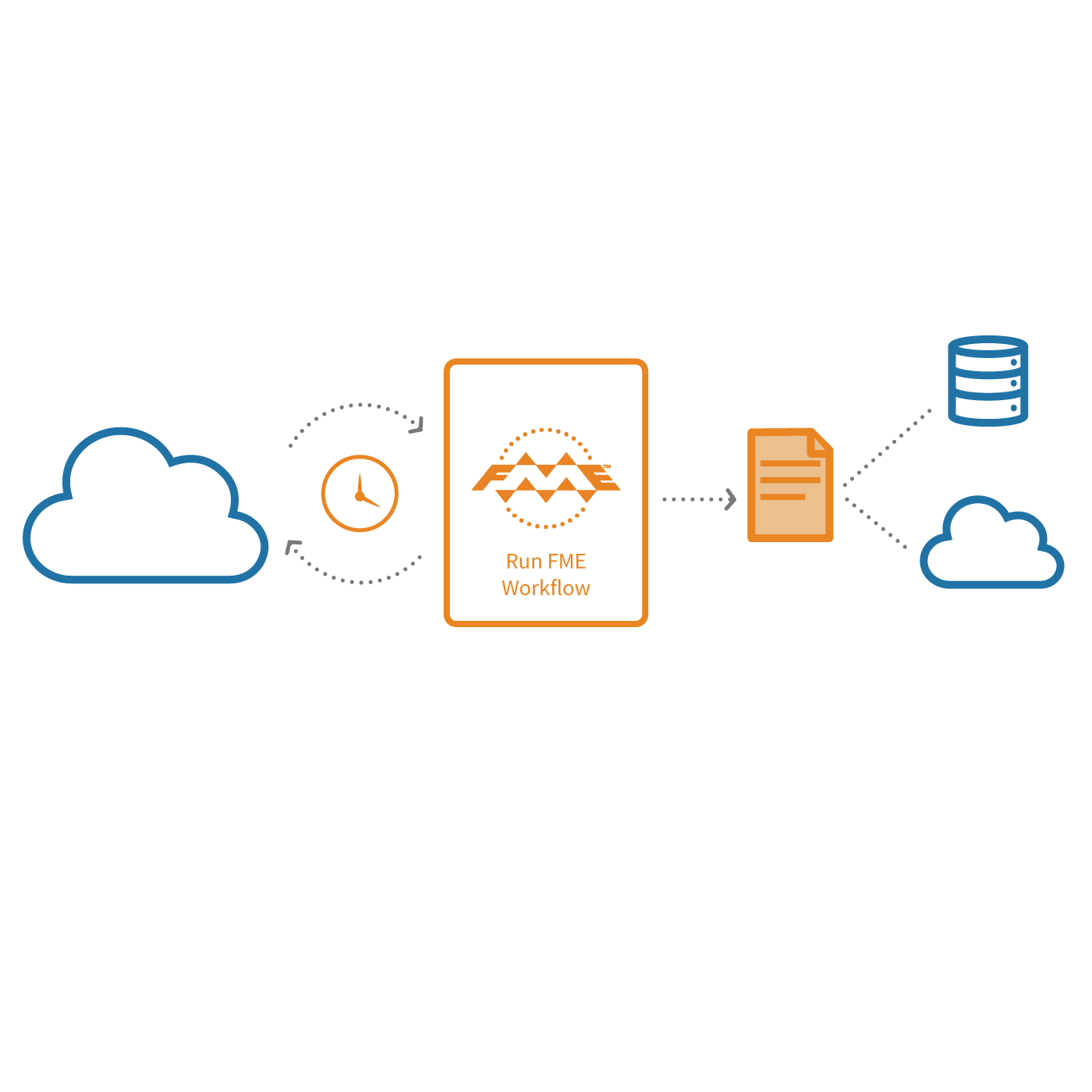 ---
Related Resources
---
About AutoCAD Civil 3D
AutoCAD Civil 3D is civil engineering design software that helps infrastructure professionals with their projects.
Common Conversions
FME lets you integrate many applications and file formats. Here are some of the ways our users convert AutoCAD Civil 3D.
Compatibility
The table below outlines how AutoCAD Civil 3D is supported by our different FME products, and on which platform(s) the reader and/or writer runs.
Product
OS
FME Desktop
FME Server
FME Cloud
Windows 64-bit
Linux
Mac
Reader
Professional Edition & Up
Writer
Try FME Desktop
No credit card necessary. Start integrating data today!