FME 2016.1
Our best .1 release yet. Build and automate incredible workflows with more formats, more transformers, and new functionality.
Connect More Systems
Integrate your data with the latest formats and web services.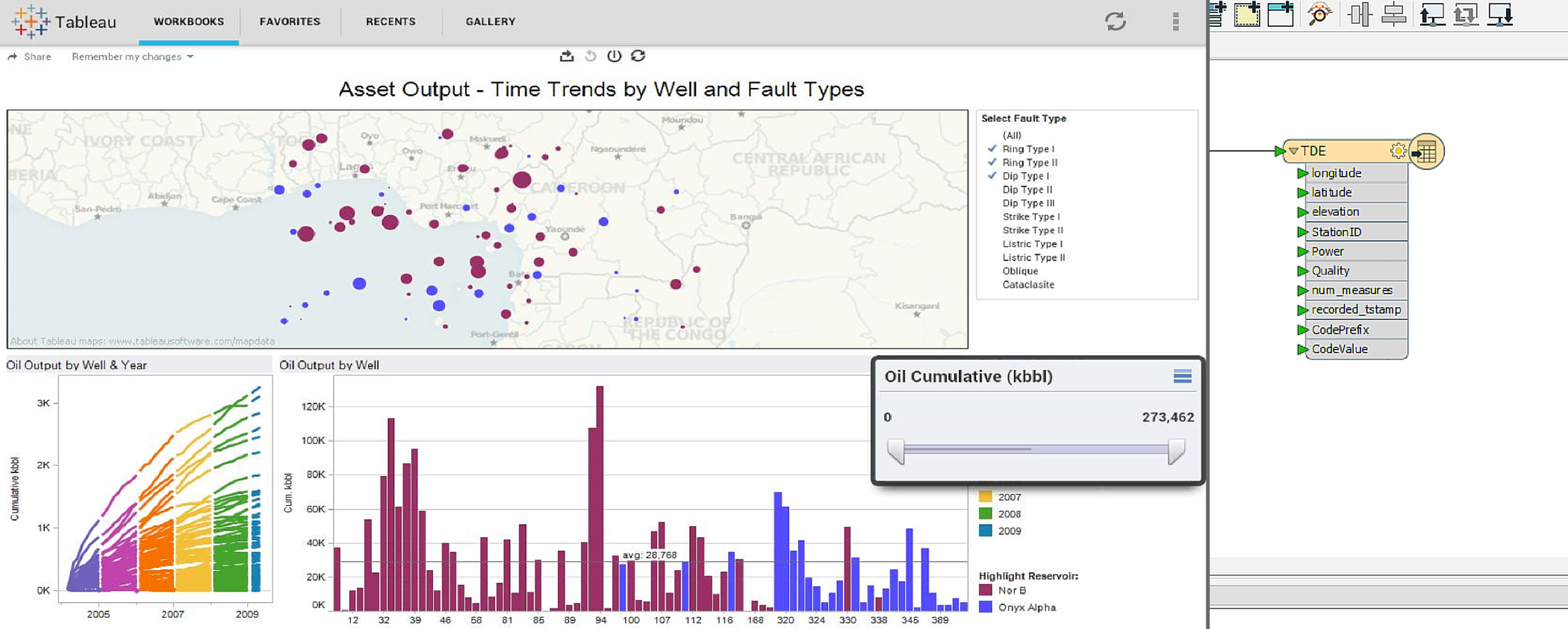 Load any data into Tableau. Integrate various sources, validate, filter, and more.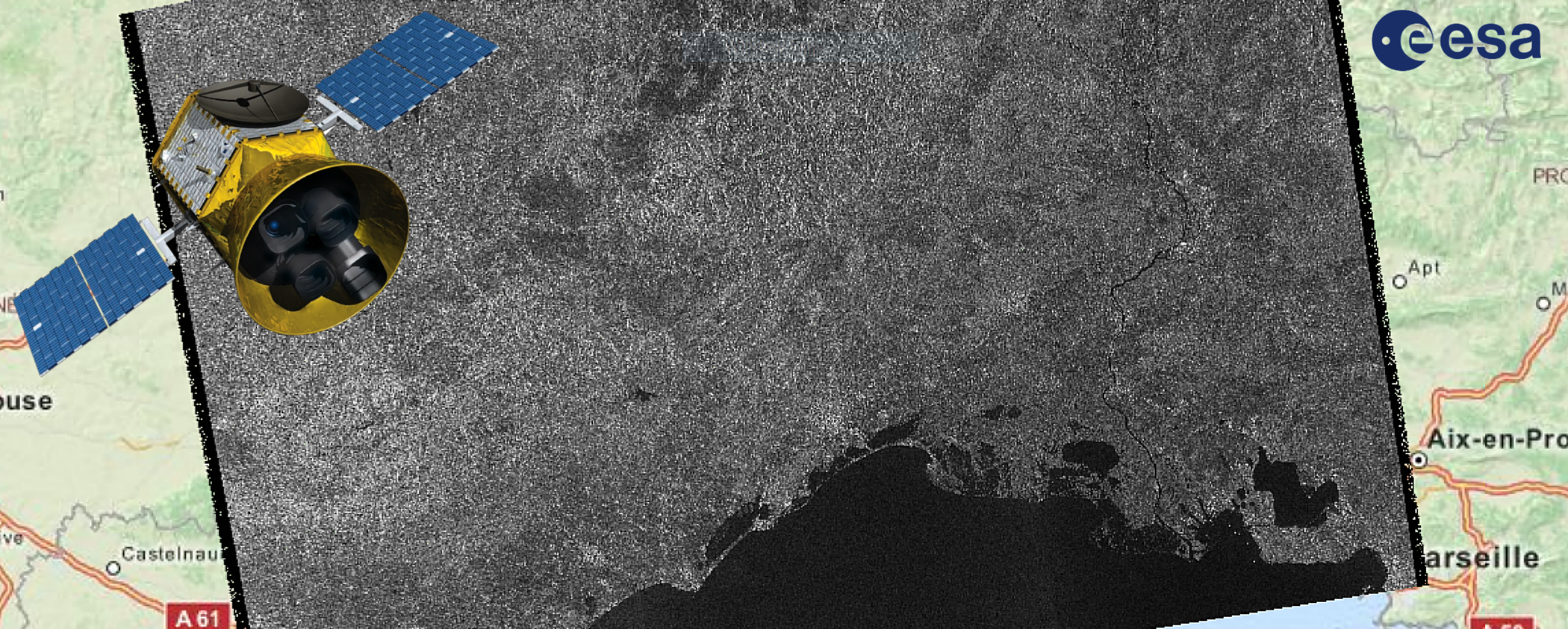 Support for cutting-edge new formats, including ESA Sentinel satellite imagery, Cesium 3D point clouds, Autodesk FBX, and Apple Venue Format for indoor wayfinding.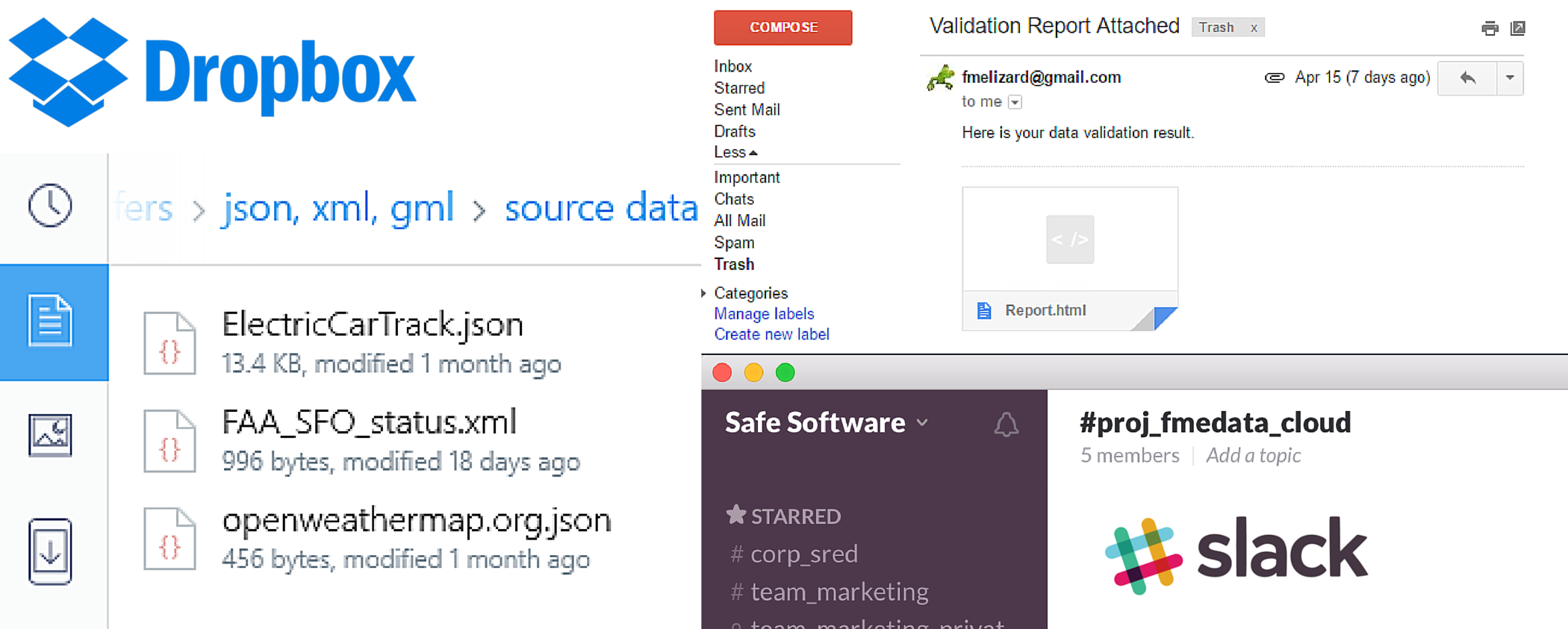 Once your data is written, get it where it needs to be by connecting to Dropbox, Slack, email, and more.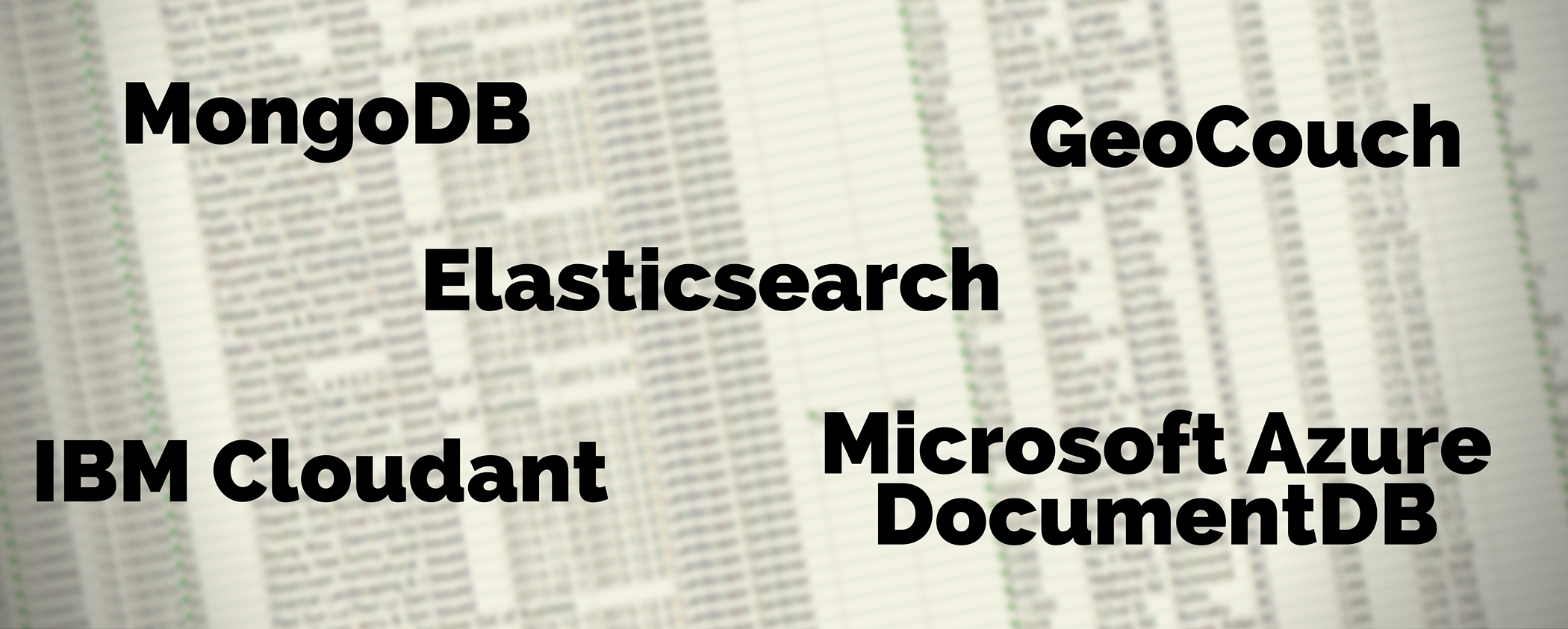 Support for NoSQL databases, including MongoDB, Elasticsearch, GeoCouch, IBM Cloudant, and Microsoft Azure DocumentDB.
Design Powerful Workflows
New functionality in the FME user interface makes it easier to build and automate all of your data workflows.
Simplify Complex Data
Working with big datasets can be complicated. That's why FME 2016 makes it easy to view the structure of your databases and XML documents.
New editors for SQL and regular expressions will also help you generate and build the queries you need.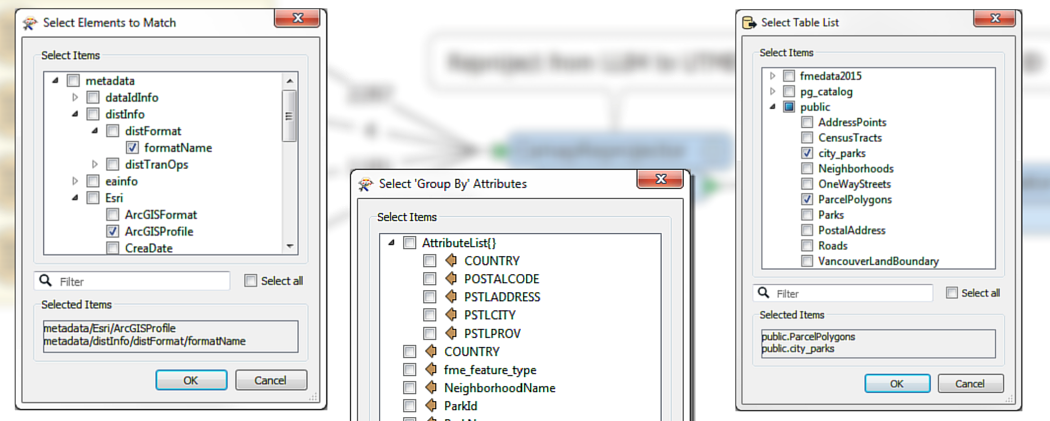 Stop stressing over complicated XML and databases. The <a href='http://blog.safe.com/2015/12/fmeevangelist142/'>Tree View Picker</a> lets you navigate through tough hierarchies with ease.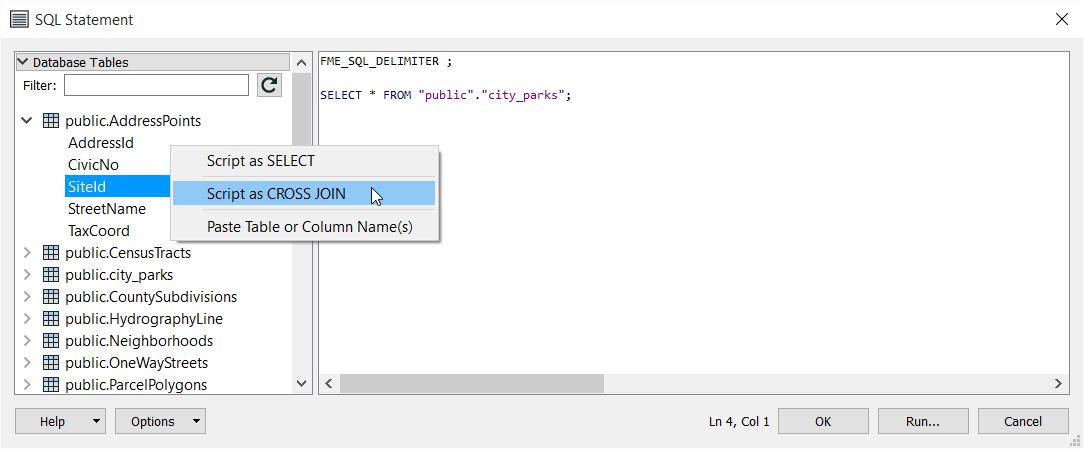 FME's <a href='//blog.safe.com/2015/10/fmeevangelist139/'>SQL editors</a> can automatically write a script for you, show you a table, and run your SQL queries as you continue to work on them.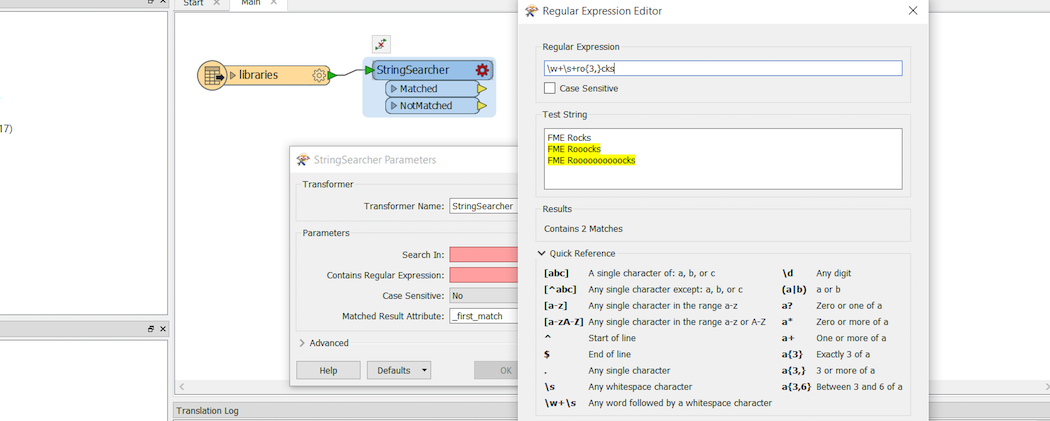 Yes, you can! The built-in regex editor will help you write regular expressions in seconds. This is available in any transformer that offers advanced testing and filtering (ex. Tester, TestFilter, StringSearcher).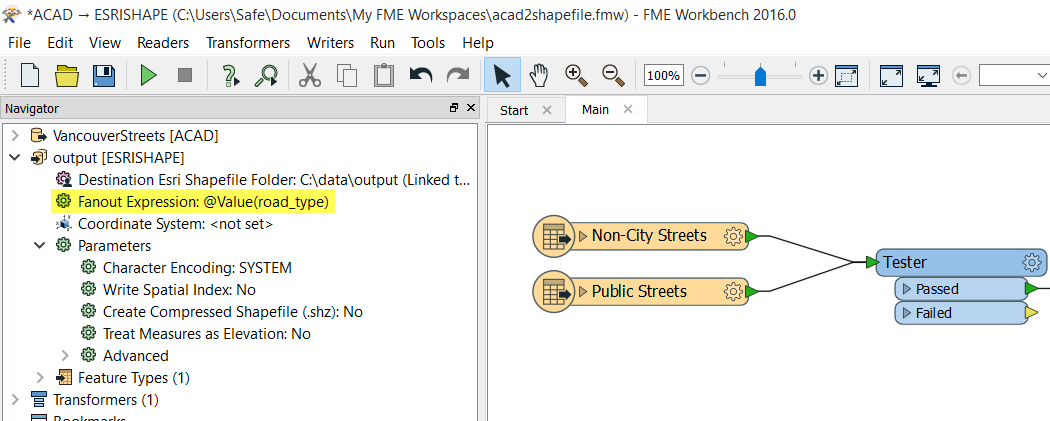 Control your output files or feature types based on a value like an attribute or layer.
Quality Control
FME has always been good at finding mistakes in your data. Now, it'll tell you what's wrong with it and why something failed. Oh, and since nobody's perfect, it's also good at finding mistakes made by you, the user.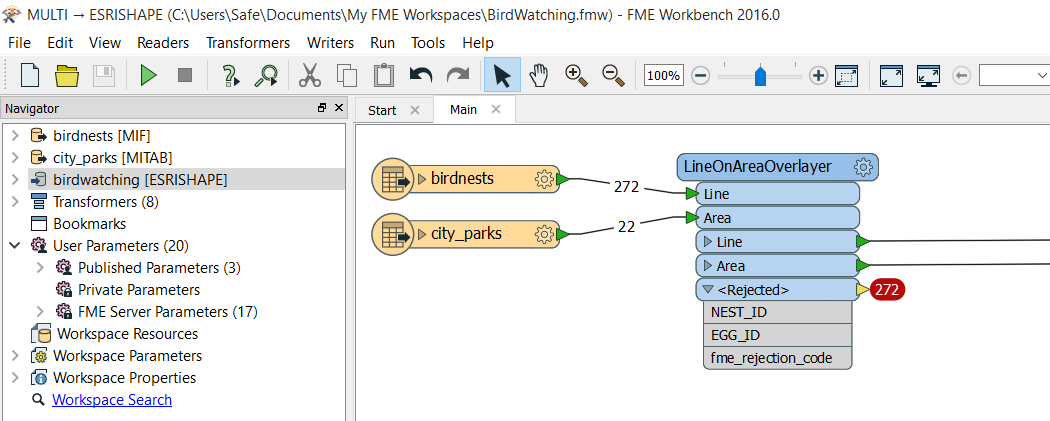 <i>&lt;Rejected&gt;</i> ports on transformers automatically filter bad or deviant data and indicate what's wrong with it.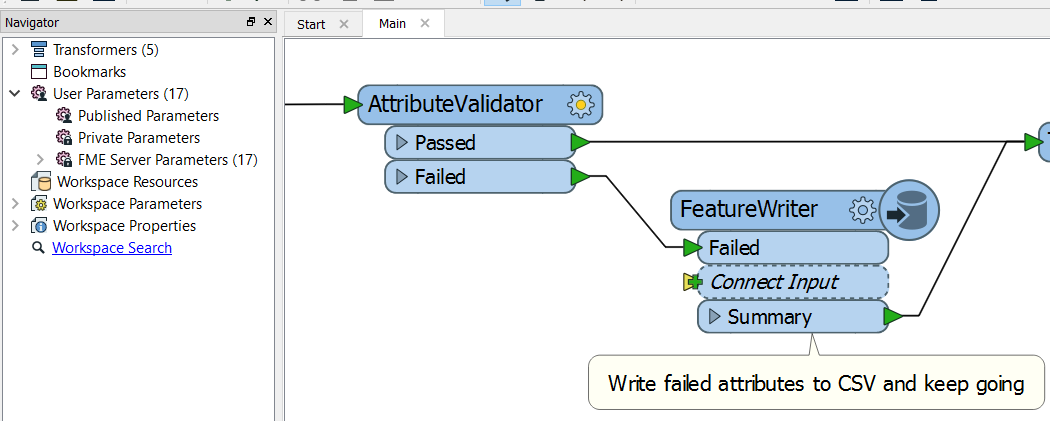 Use the AttributeValidator to ensure the quality of your data remains top notch.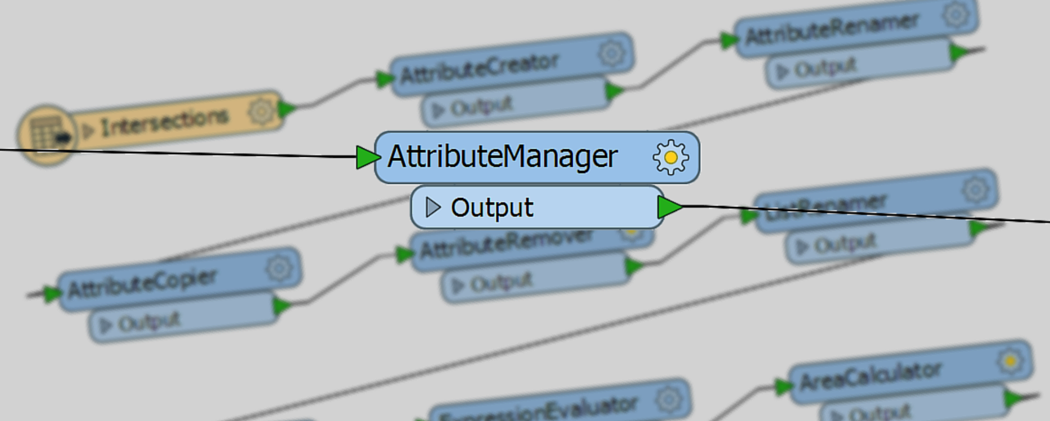 The <a href='//blog.safe.com/2015/11/fmeevangelist141/'>AttributeManager</a> replaces at least five existing attribute-related transformers, and can create, rename, copy, remove, set, and reorder your data's attributes.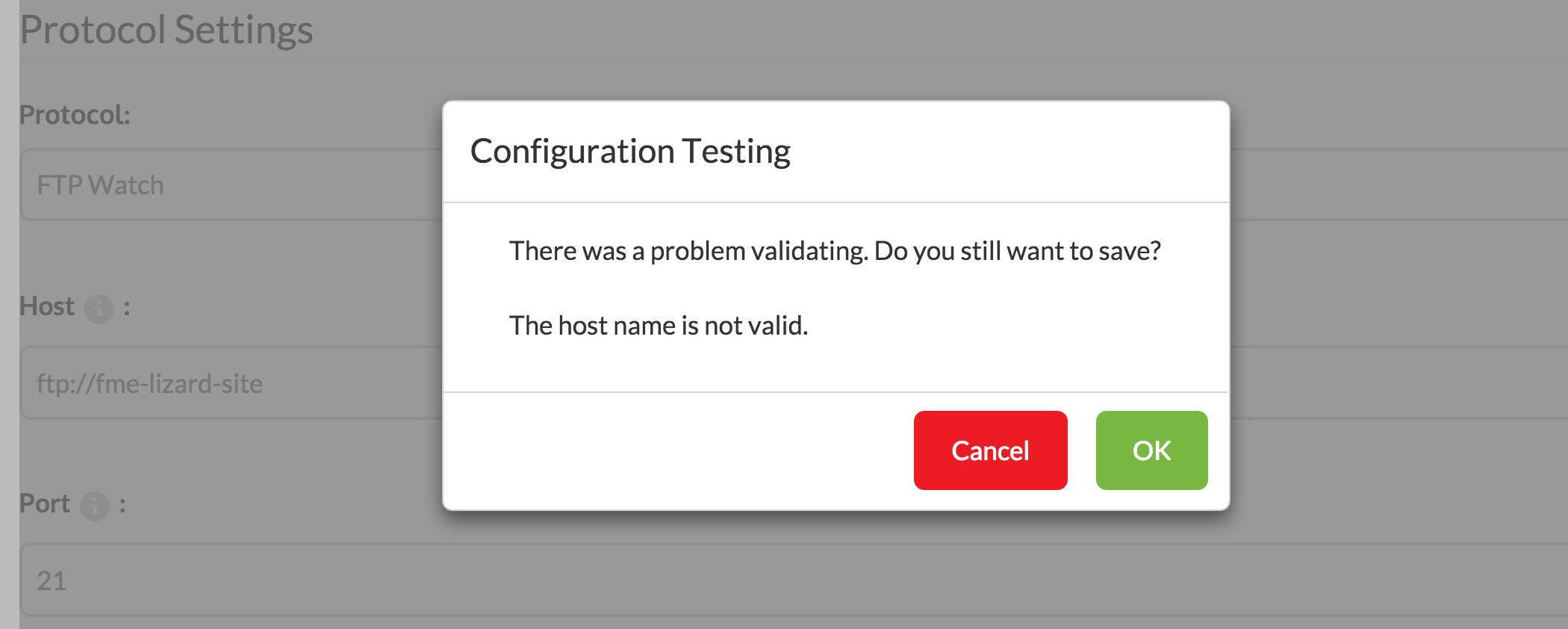 Enjoy automatic validation when you're creating publications and subscriptions.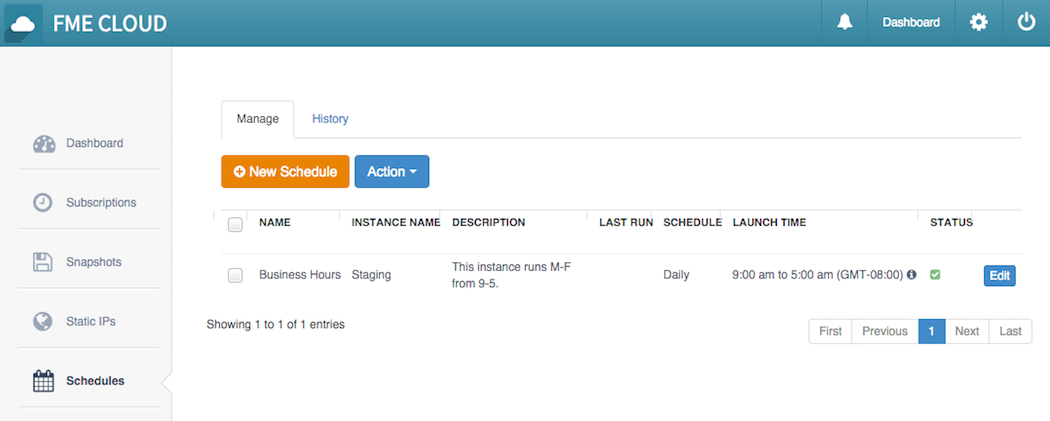 Run your FME Cloud instances only when you need them. Configure <a href='//blog.safe.com/2016/01/scheduling/'>schedules</a> so your instances start and stop automatically.
---
Resources
FME 2016.1 Launch: It's Awesome
Get a run-down of everything new in the launch announcement blog post.
FME 2016.1 New Feature: Workspaces Built to Order
See how to rearrange connections, ports, and transformers in FME Workbench.
FME Server for Docker (Technology Preview)
Announcement: Deploy FME Server on any platform supported by Docker.
Instance scheduling added to FME Cloud
Schedule your FME Cloud instances to start and stop automatically.
Get Started
Download a free and fully functional 30 day trial of FME Desktop