FME 2016
It's easier than ever to get your data where it needs to be.
Connect Hundreds of Systems
FME 2016 supports even more formats and protocols, allowing you to connect virtually any data from any system.
New FME Workbench functionality helps you output the data whenever and however you need it.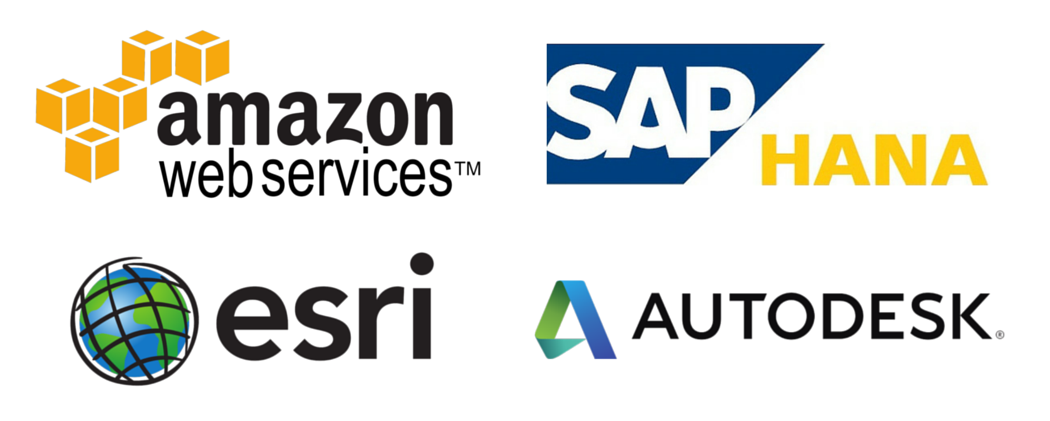 Translate data between more systems. FME 2016 has support for 11 new formats: Autodesk ReCap, General Transit Format Specification (GTFS), AWS Aurora, Portal for ArcGIS, SAP HANA (non-spatial), SAP ASE, Denodo, IndoorGML, Adobe PRC, Japanese National Land Numerical Information, and FME Workspace (yes, we now read our own format - this is good for gathering metadata).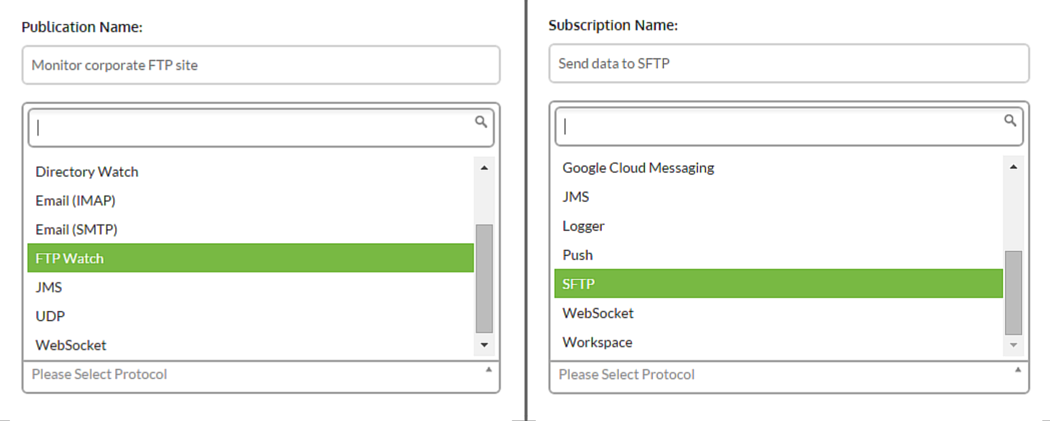 Connect to more protocols in FME Server. Create an SFTP Subscriber to automatically send data to SFTP sites, or an FTP Watch Publisher to monitor changes on FTP sites. You can also create an FME Workspace Subscriber for maximum flexibility in triggering any action.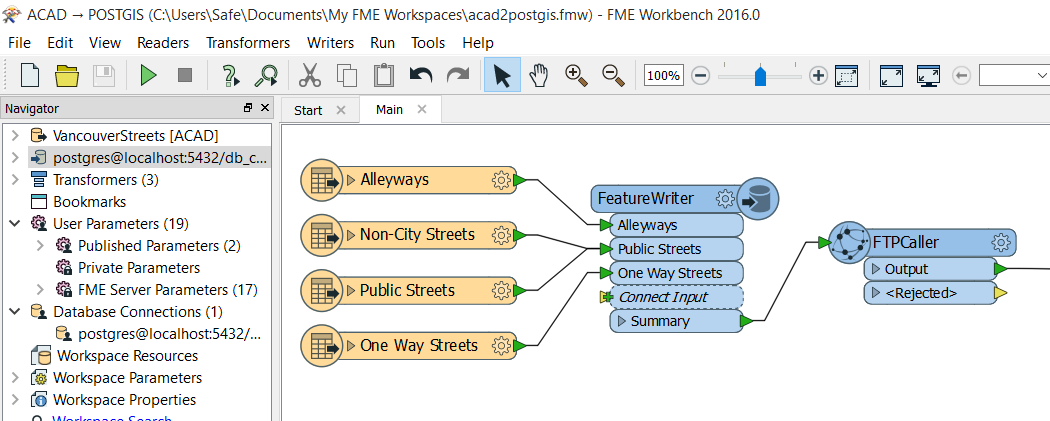 Write your data in the middle of a workflow using the <a href='https://blog.safe.com/2016/01/fmeevangelist143/'>FeatureWriter</a>.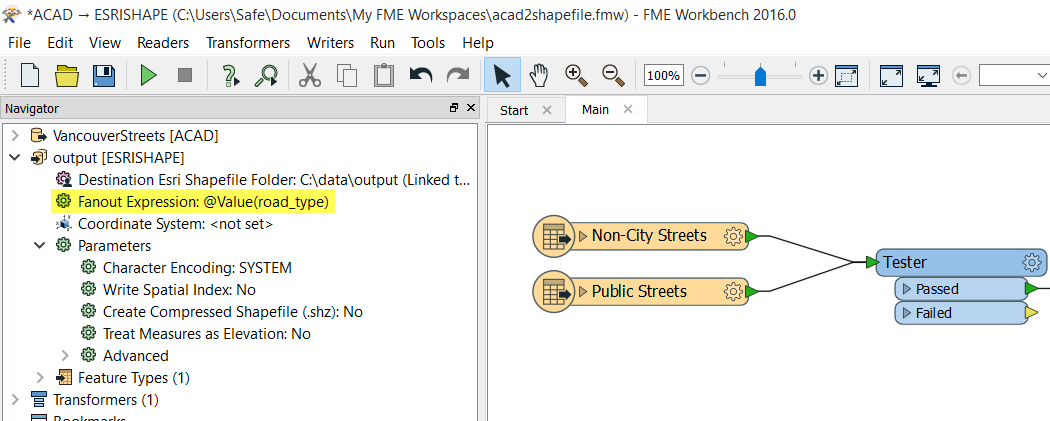 Control your output files or feature types based on a value like an attribute or layer.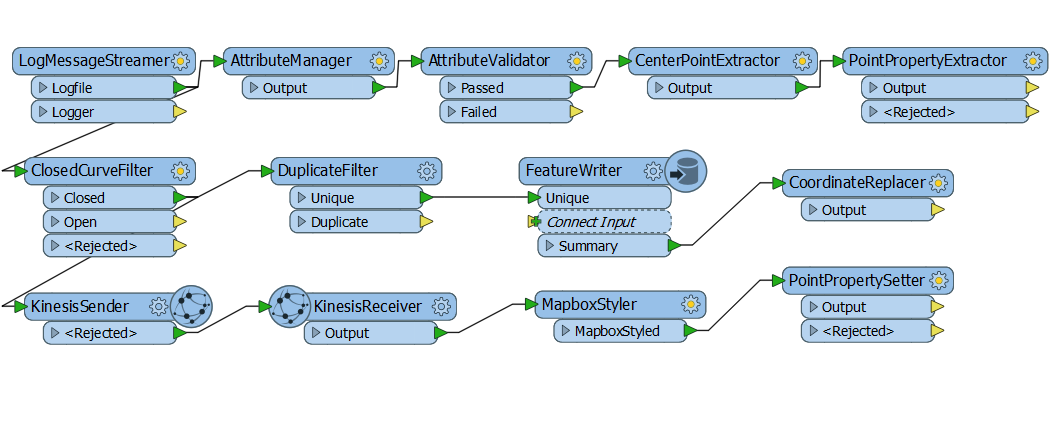 FME 2016 has 43 new ways to transform your data. 13 transformers have been added to FME Desktop, and since the last release, 30 transformers have been added to the <a href='https://hub.fme.co'>FME Hub</a>. Many transformers have been updated and gained new functionality.
Simplified Workflows
Enjoy a streamlined experience in both FME Desktop and FME Server, from the way you navigate the FME Workbench canvas to the FME Server licensing process.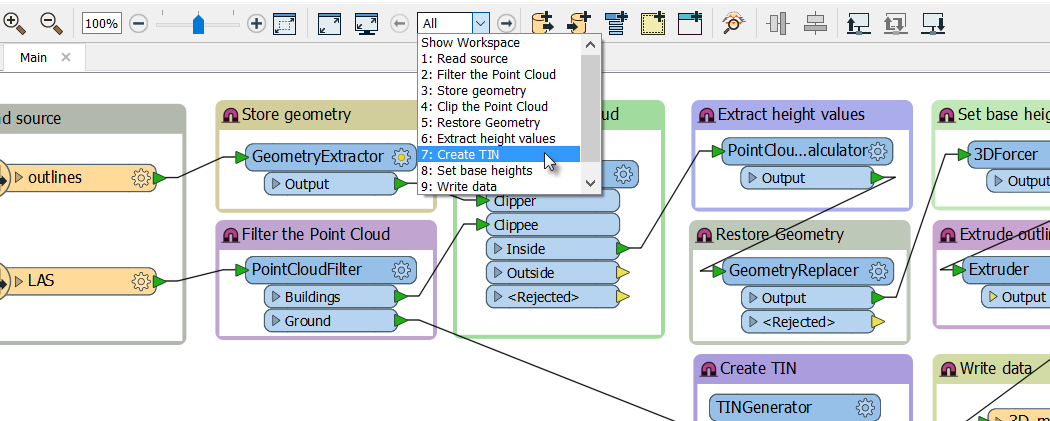 Maneuver through workspaces with style. The Bookmark Navigator lets you stay organized and present your work to peers by jumping to the selected part of your FME Workspace.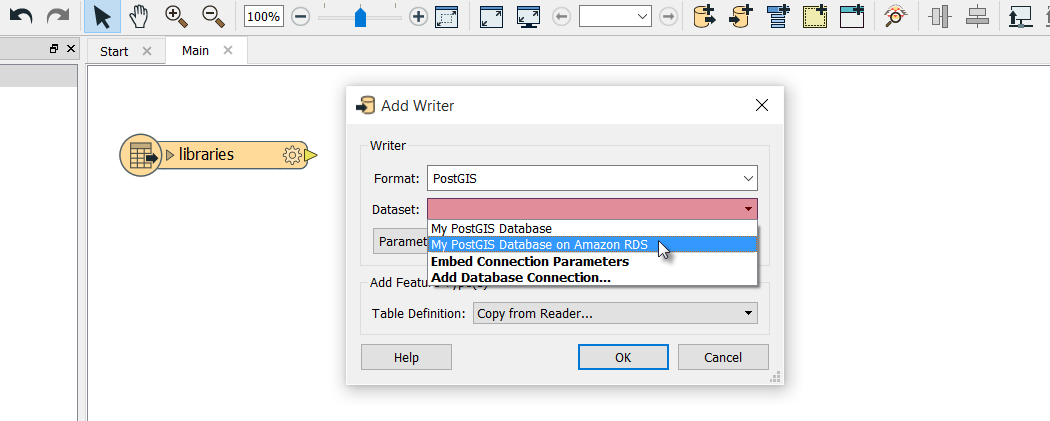 Saved database connections now have complete support across FME Desktop and FME Server. This means you just type your database connection information once, then let FME store it in a central, secure location for use later.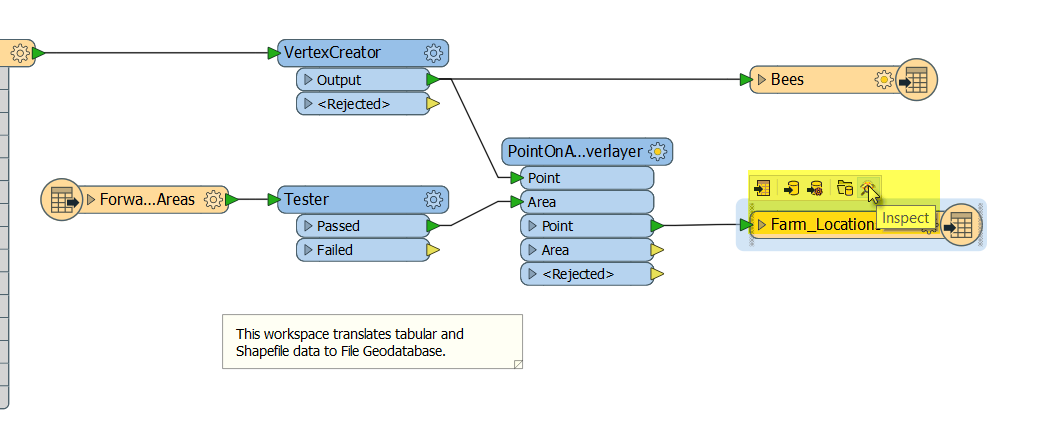 When building a workflow, see your input or output data with a single click.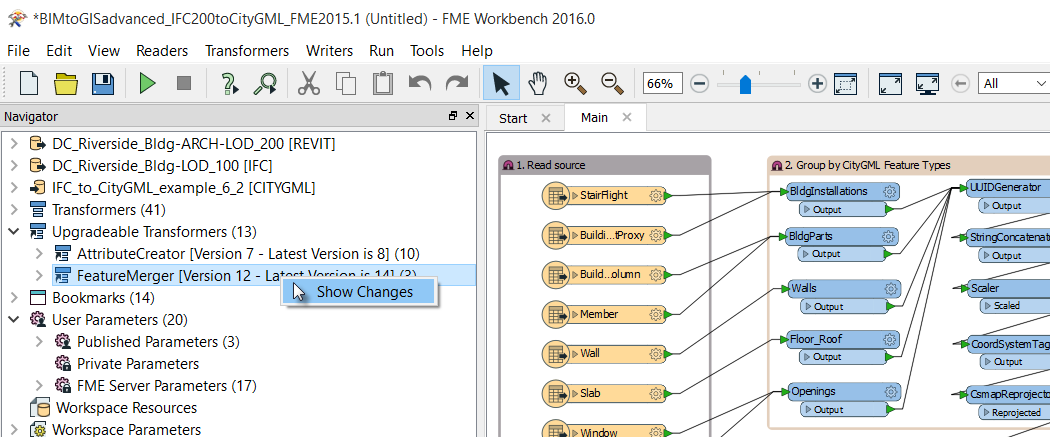 Keep up with the latest transformer functionality. See when a transformer in your workspace is out of date, find out what's changed, and <a href='https://blog.safe.com/2015/11/fmeevangelist140/'>automatically upgrade</a> to the latest version.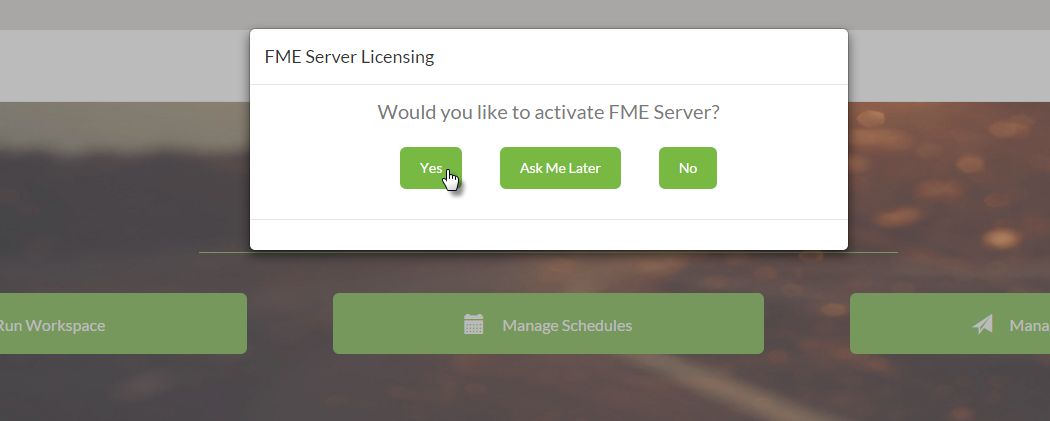 It's never been easier to start using FME Server. Just install and go.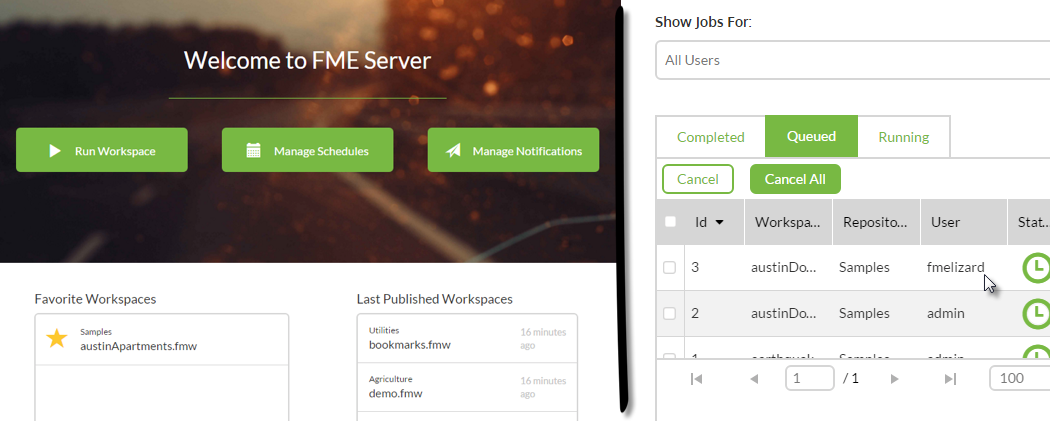 On the FME Server <a href='https://blog.safe.com/2015/12/fme-server-2016-sneak-peek-driven-by-your-feedback/'>homepage</a>, see your favorite workspaces, recently published workspaces, and recently run jobs. On the Jobs page, filter by user and see the user who last ran a job.
Simplify Complex Data
Working with big datasets can be complicated. That's why FME 2016 makes it easy to view the structure of your databases and XML documents.
New editors for SQL and regular expressions will also help you generate and build the queries you need.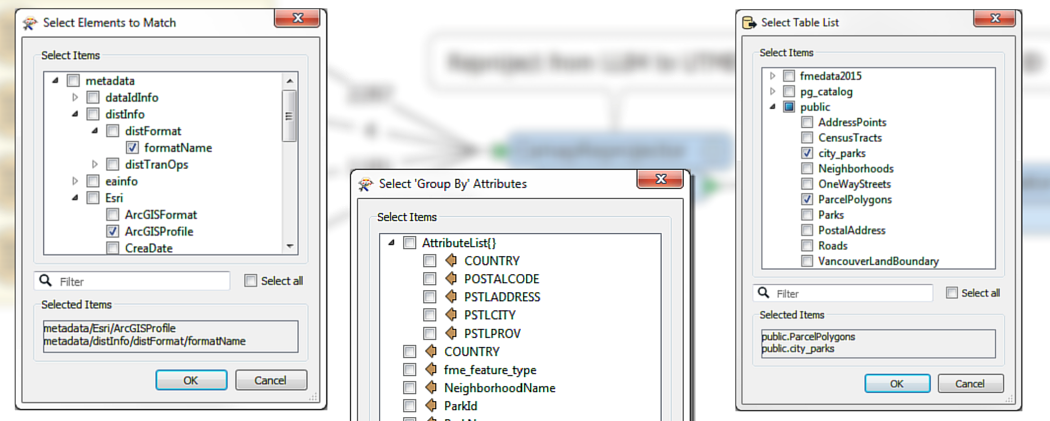 Stop stressing over complicated XML and databases. The <a href='https://blog.safe.com/2015/12/fmeevangelist142/'>Tree View Picker</a> lets you navigate through tough hierarchies with ease.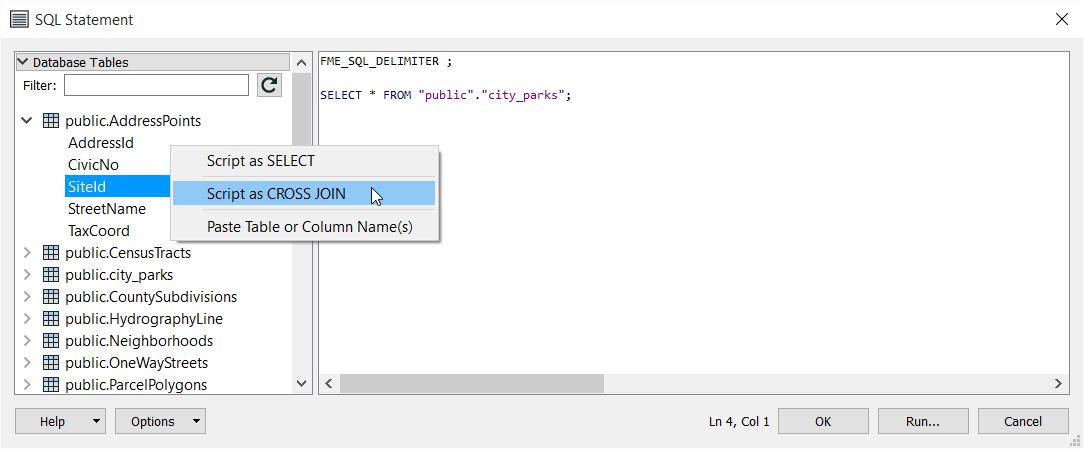 FME's <a href='//blog.safe.com/2015/10/fmeevangelist139/'>SQL editors</a> can automatically write a script for you, show you a table, and run your SQL queries as you continue to work on them.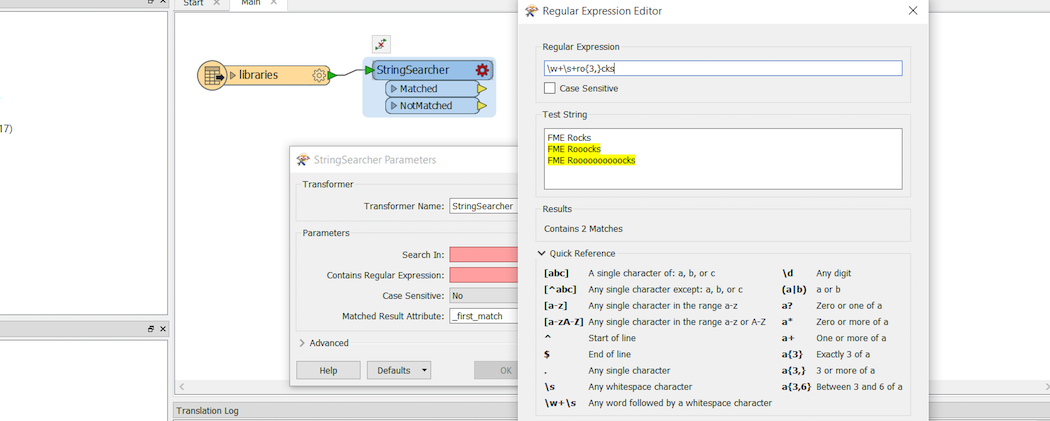 Yes, you can! The built-in regex editor will help you write regular expressions in seconds. This is available in any transformer that offers advanced testing and filtering (ex. Tester, TestFilter, StringSearcher).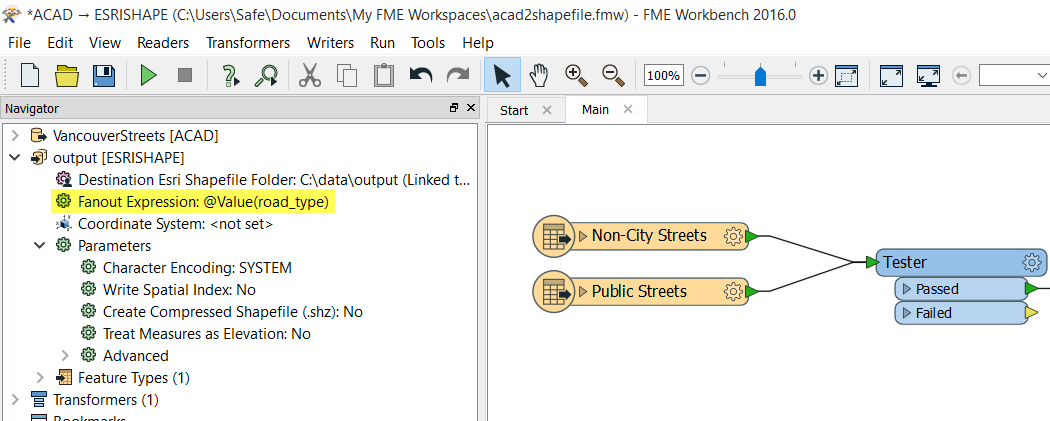 Control your output files or feature types based on a value like an attribute or layer.
Quality Control
FME has always been good at finding mistakes in your data. Now, it'll tell you what's wrong with it and why something failed. Oh, and since nobody's perfect, it's also good at finding mistakes made by you, the user.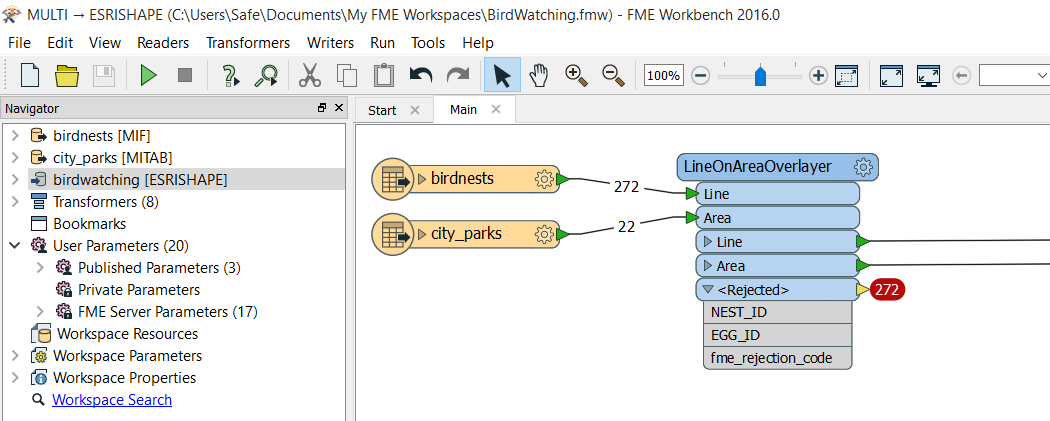 <i>&lt;Rejected&gt;</i> ports on transformers automatically filter bad or deviant data and indicate what's wrong with it.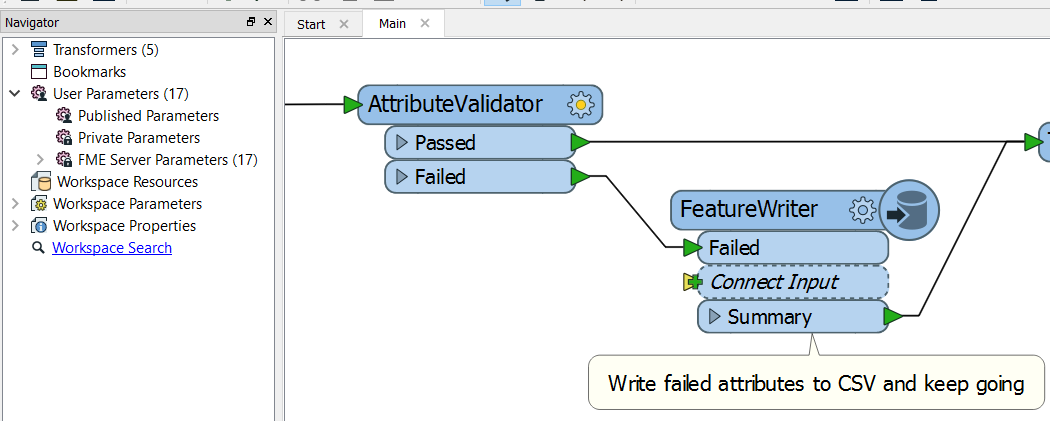 Use the AttributeValidator to ensure the quality of your data remains top notch.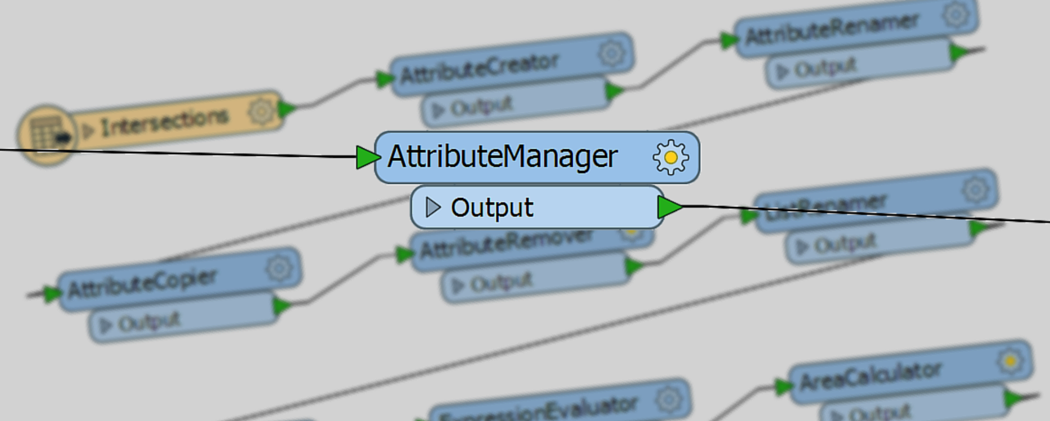 The <a href='//blog.safe.com/2015/11/fmeevangelist141/'>AttributeManager</a> replaces at least five existing attribute-related transformers, and can create, rename, copy, remove, set, and reorder your data's attributes.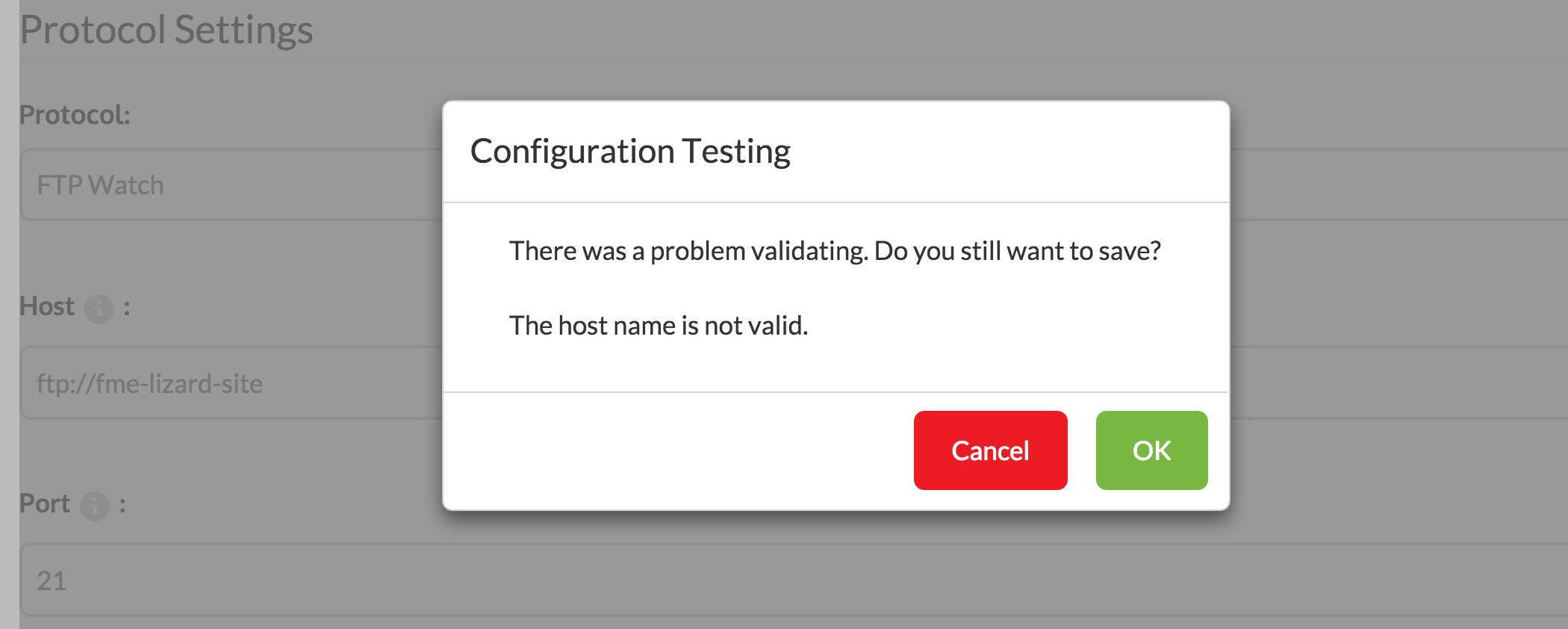 Enjoy automatic validation when you're creating publications and subscriptions.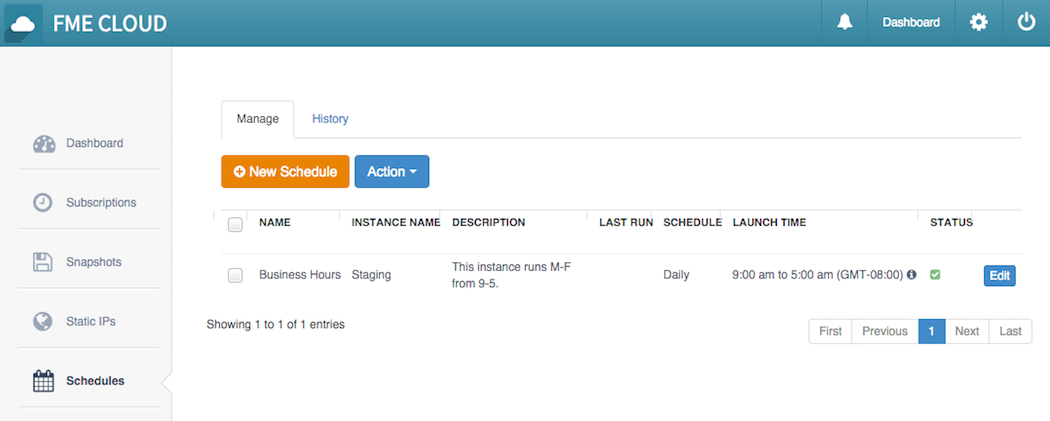 Run your FME Cloud instances only when you need them. Configure <a href='//blog.safe.com/2016/01/scheduling/'>schedules</a> so your instances start and stop automatically.
---
Get Started
Download a free and fully functional 30 day trial of FME Desktop