Raster Data Processing
FME is the ultimate raster productivity software. Use FME to process and integrate rasters with the rest of your data.
Integrate Raster with GIS & CAD
Your raster data is more valuable when combined with data from other systems. FME allows you to convert your raster files in formats like GeoTIFF, ECW, PNG, JPEG and more for use with a wide variety of applications across BIM, CAD, and GIS.
FME supports hundreds of applications and formats across data types like: GIS (Esri ArcGIS, MapInfo, KML), Spreadsheets (Excel, CSV), LiDAR (LAS, Autodesk ReCap, E57), BIM (IFC, Revit, SketchUp), CAD (AutoCAD, MicroStation, Civil 3D) and many more including Minecraft, JSON, and PDF.
---
---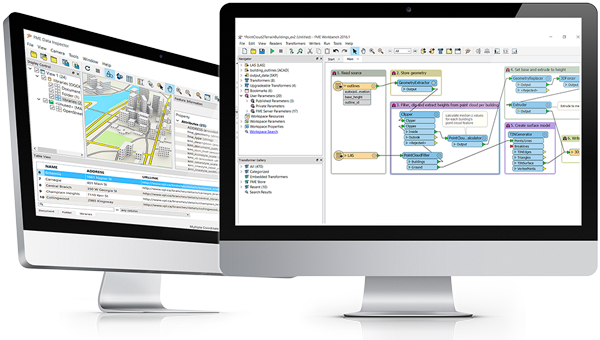 Top Raster Productivity Tool
FME Desktop is a whole new way to transform raster data. Instead of coding a stopgap solution or living with the status quo, FME lets you work with your data in a repeatable way using a drag-and-drop interface.
Simply specify your inputs and add any number of FME's 450+ transformers. Link transformers to manipulate your raster data in any number of ways – mosaic, convert, tile, clip, and so much more. The next time, just press the "Run" button and you're done – no coding required.
About Raster
Because of its ability to represent continuous surfaces, raster data is often used as a component of intense spatial analysis. The large number of different raster formats makes datasets difficult to share, particularly when an application also has different structural requirements. FME offers a solution to ensuring this carefully collected imagery can be distributed for use by all stakeholders in their system of choice.
---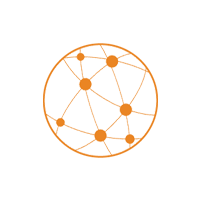 Getting Started with Raster Data
Read the Article

How to Master Raster: Tips and Examples
Watch the Webinar

17 Ways to Be a Raster Master
Read the Blog Post
Get Started
Download a free and fully functional 30-day trial of FME Desktop.