Alingsås kommun wanted to connect their existing eService platform (Open ePlatform) with FME to help employees by making geodata available and easy to access for every one of them.
To allow all employees to use different types of geodata in different formats, the GIS unit was commissioned to create several eServices to be used by all employees. The Alingsås municipality mainly uses eServices to simplify processes and gain a better overview of their tasks.
To do this, they used FME. Their eService sends an email to FME Server after a data request has been placed, then FME Server handles the email, reads if an XML file is attached, and translates the content to process the request. Once the process is completed, an email is sent to the customer with a ZIP file of their requested data that the customer can download. 
With Automations in FME Server, it's possible to trigger this workflow automatically (Fig. 1).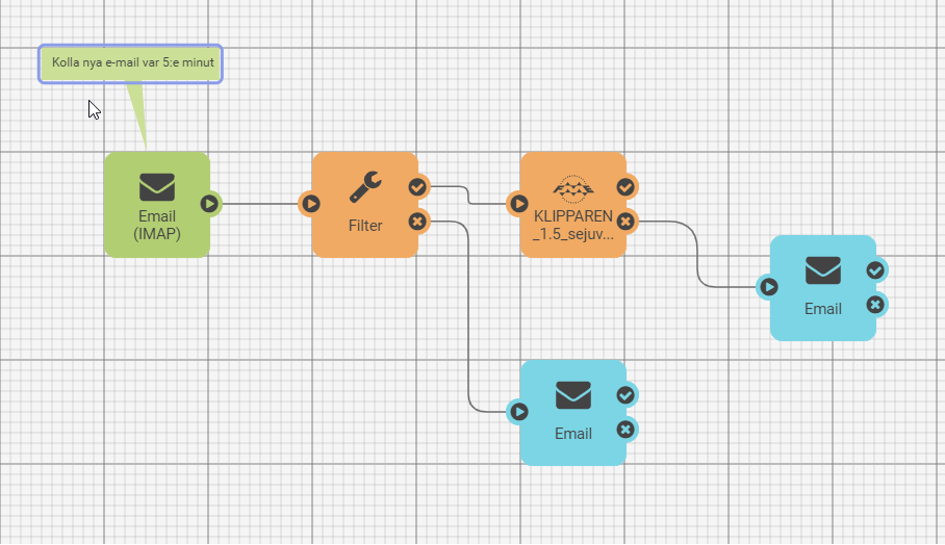 Figure 1. The Automation in FME Server
Here's how the Automation works. The Automation first tests if a valid XML file is attached in the email. If not, an email will be sent to the customer. If there is a valid attachment, the attachment will trigger the workspace to run (Fig. 2). 
If something goes wrong within the Automation, an email will be sent to the customer. Once the workspace has ended without any problem, an email from the GIS unit will be sent to the customer containing the link to download the requested file (Fig. 3).


Figure 3. Mail containing the link
In the Alingsås municipality, almost 4,000 employees work to provide good community service every day to residents, visitors, companies and associations in accordance with their values: commitment, openness and respect.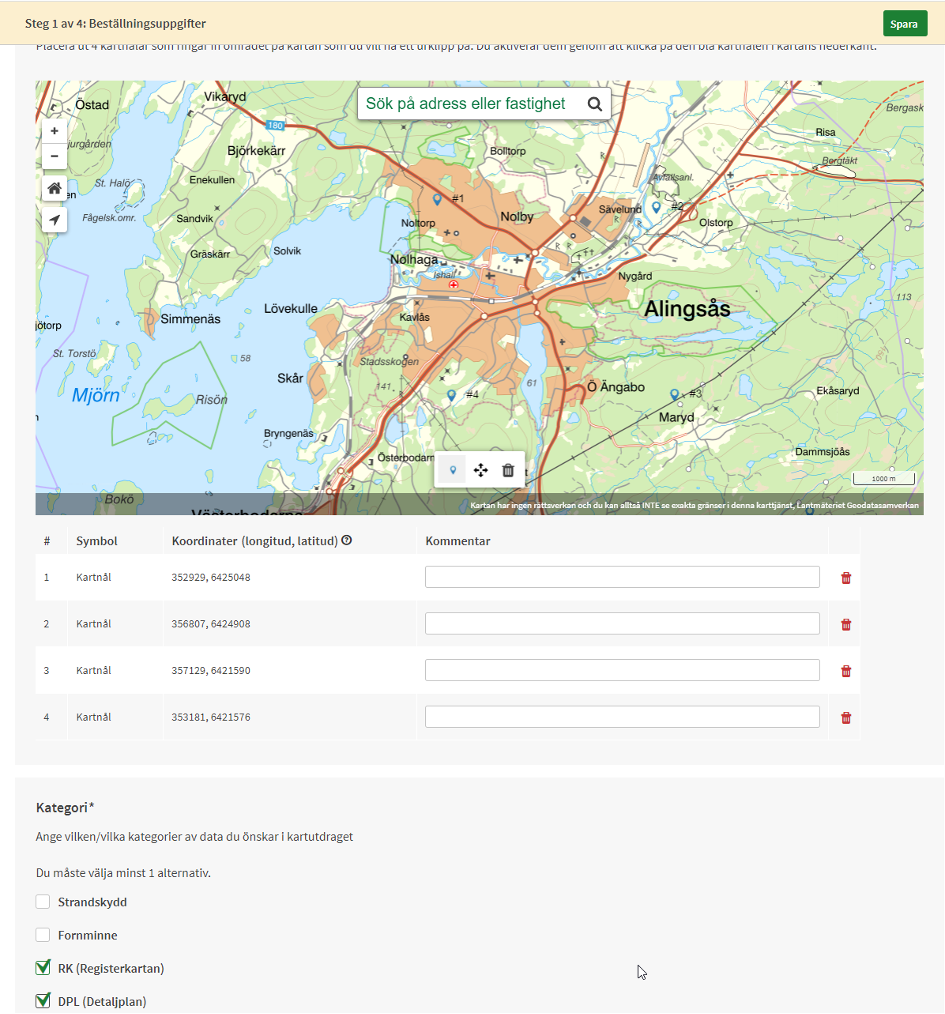 Geodata Order transition: selection of datasets. 4 different points need to be placed in the map
The work done by Alingsås kommun was done in partnership with Sweco.
"Felipe, you can see the possibilities that this solution brings to our organization and opens up a lot of opportunities in the near future for both intern and extern e-services." --Malin Ahlander, Alingsås kommun