Expanding your FME skillset means learning how to connect, transform, and automate data in any situation. It means spending less time fighting with data and more time focusing on the things that matter. It can be the difference between late nights at the office and early evenings at home. 
With new webinars every month, our large on-demand webinar library has every topic from Smart Cities to cartography to managing open police data.
Regardless of your industry or job title, here are 5 webinars that will grow your FME expertise: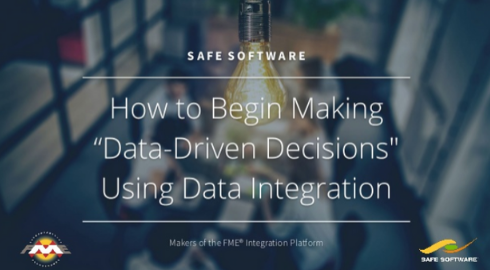 1. How to Begin Making "Data-Driven Decisions" Using Data Integration
Why this webinar: Data-driven decisions are an essential part of keeping modern organizations running. This 30-minute webinar goes over the three kinds of data-driven decisions (discovery led decisions, decisions that repeat, automated decisions) and how to implement them with data integration. It's a great overview of how to leverage the full FME Platform to solve your everyday data challenges.
The skills you'll learn:
How

to use FME to overcome common data struggles like silos, poor quality, data, lack of knowledge and lack of technology. 
Key takeaway: Data integration can generate valuable and usable information to help solve problems and gain new insights – a.k.a. data-driven decisions.
2. PDF Reading and the Data Scavenger Hunt
Why this webinar: Anyone who's ever had to work with a PDF knows that it can be frustrating to extract valid data. This is because PDF is a printing language and not set up for loading into your GIS, CAD system, or database. But with tools like FME, you can extract that hard-to-get data from PDFs, scanned plans, documents, and geolocated data, and convert it to useful information and insights.
If you've mastered how to extract data from PDFs, you can extract data from anywhere! Reading complex data, performing quality control, and converting it into a useful format is an important foundation for any technology professional.
The skills you'll learn:
How to use FME's PDF Reader to extract text, maps, and other geospatial data

How to read badly-behaved PDFs with the help of transformers

How to automate your PDF workflows
Key takeaway: Be the office hero who can read PDFs and extract valuable information from them.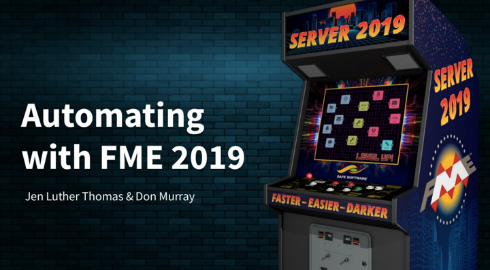 Why this webinar: "Automations" is a relatively new feature in FME, introduced in 2019. This webinar offers a basic understanding of how you can automate all of your data integration tasks, setting you up to leverage the new enterprise integration capabilities coming in FME 2020. 
Whether you're completing simple automation tasks like running schedules, or more complex ones like synchronizing all of your enterprise applications, Automations is the answer.
The skills you'll learn: 
How to schedule a workspace to run with Automations

How to use Automations for Emails and QA tasks

How to automatically watch for data and run an FME Workspace

How to orchestrate complex workflows
Key takeaway: Automations is easy to use and enables you to extract more value from all the data in your organization. 
Bonus: Register for our FME 2020.0 sneak peek webinar to learn how we've kicked up Automations to bring you total enterprise integration!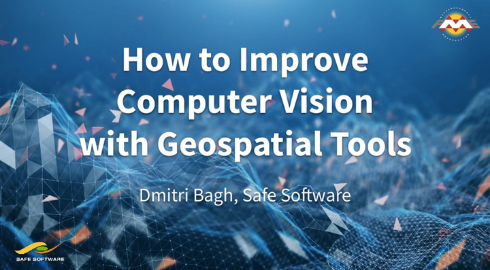 4. How to Improve Computer Vision with Geospatial Tools
Why this webinar: Computer vision is an exciting and complex form of artificial intelligence. In addition to recognizing faces and objects, computer vision also offers the ability to perform analytics on images. Cool, right? 
By connecting to Computer Vision libraries with FME, you are the specialist who decides what objects you want to detect. 
When you understand how to connect to Computer Vision libraries in FME, you're setting yourself up to connect to other external libraries that perform advanced data analysis, like Natural Language Processing.
The skills you'll learn:
How to perform object detection with FME
Key takeaway: Computer vision has a wide range of uses and can be used in a geospatial context.
Bonus: Browse FME Hub to see all available Machine Learning transformers that empower you to connect to Computer Vision, NLP, and other libraries!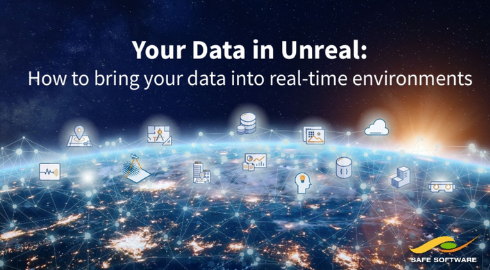 5. Your Data in Unreal: How to bring your data into real-time environments
Why this webinar:
By bringing data into gaming environments, you can allow anyone to explore and interact with your data. It's a unique and engaging way to perform quality control, virtual site visits, enable stakeholder collaboration, and facilitate project management. 
For many industries, sharing data in an interactive, immersive way is becoming increasingly important. When you can use FME to integrate your datasets and enrich the resulting model for a game environment, you're on your way to fully embracing the power of FME for spatial data.
The skills you'll learn:
How to use FME to bring BIM, CAD, GIS, point clouds, and rasters into Unreal Engine 

How Unreal Engine can be used to render, share and explore your data of choice 
Key takeaway: Game environments can be used by any industry as a way to fully immerse stakeholders in your data. 
Bonus: You can use FME to bring your data into other immersive environments, too! Check out FME AR to learn how to interact with your data in augmented reality.
—
These are just some of the webinars that can expand your skill set. You can massively impact your FME understanding and abilities by tuning into even one webinar a month (live or recorded).  Imagine having 12 hours of additional FME learning at the end of the year – what could you accomplish with that knowledge?
Follow us on Twitter to be the first to know when a new webinar is online (and tweet us with your webinar ideas!). You can also visit safe.com/webinars to browse existing recordings. 

Stephanie Warner
Stephanie is a marketing coordinator at Safe Software. With a background in film production, she specializes in producing Safe's webinars, videos, and other creative content. Stephanie enjoys riding her horse, Flynn, and eating cookies.