It's always a pleasure to have our amazing network of partners come from all over the world to visit us in Vancouver. Last week was our annual Safe Software Partner Summit, a four-day conference for Safe staff and partners to come together to learn and connect.
Here's a recap of what happened and what you can expect at future Safe Software Partner Summit events.
Follow Safe Software on Instagram and Twitter to see highlights from the event, and browse #SafePS19 on social media for attendee photos and updates.
Grow your business with FME
Tiffani Bova, evangelist at Salesforce, opened the conference with a fantastic keynote about growing your company. In her insightful talk, what stood out to me was how customer experience has become a key competitive differentiator. The data shows that customer experience is as important as product quality, i.e. most customers are willing to pay more for a product that provides a great experience.
For businesses, creating a great customer experience should be a priority. Those who understand this are proving to grow faster and be more successful. At Safe, we are always striving to provide great service along with a great product—what Don and Dale refer to as our "restaurant model"—and our partners excel at providing this amazing experience to customers.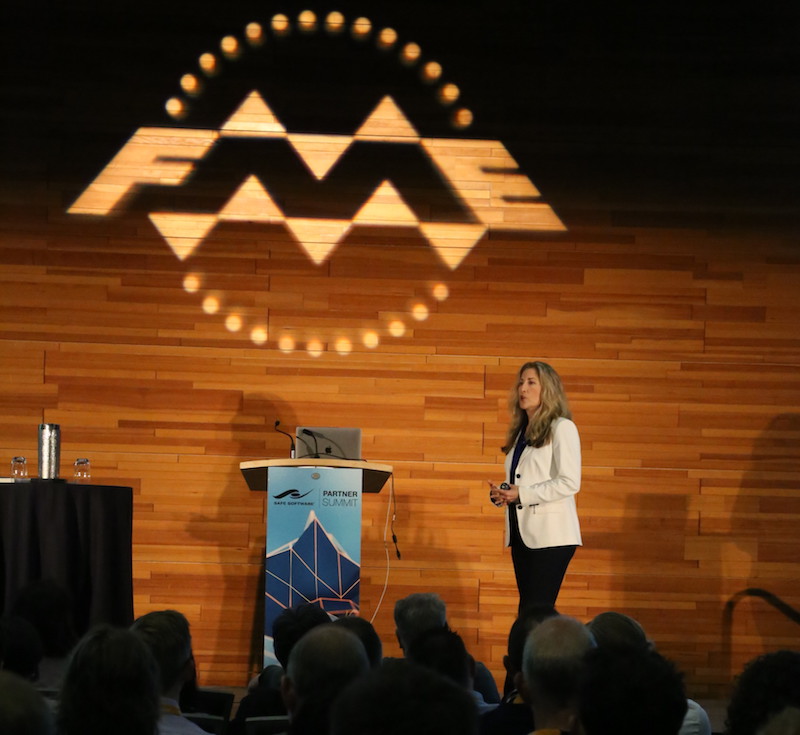 Tiffani also discussed how growth happens through collaboration and strategic alliances, which all of us attending a partner event could agree on!
Tech and business breakout sessions
The week included a variety of talks, training, and workshops focused on different aspects of growing your business. For the first time, our Partner Summit offered multiple tracks with both technical and business talks, so attendees could tailor their schedules to their interests. The agenda included:
Plenaries and future roadmaps from Safe's founders, Don and Dale.
Technical talks and deep dives from FME Experts.
Industry updates from Product Marketing.
Business tips from our Sales, Marketing, and Events teams.
Round-table discussions and panels with expert staff and partners.
Hands-on training workshops with FME Experts.
We also had the FME Doctor's Office running each day so attendees could get hands-on help with solving their FME challenges.
Networking and social events
The evening socials and networking opportunities are always a fun time at Safe events. (We even had an entertaining WhatsApp group to ensure everyone was in the loop.) This year's social was at The Lamplighter Public House and was full of excellent food and drinks.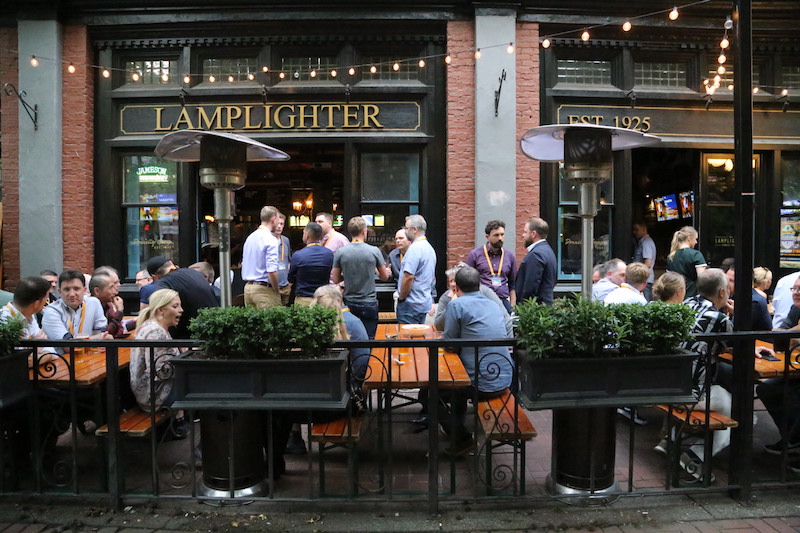 We also had a 5K morning run along the beautiful Stanley Park seawall, plus a tour of the Safe office on Friday after the summit.
*
Partnerships are essential to a successful business. It's exciting to watch the FME community grow, and to connect and exchange knowledge with all of the brilliant people in our partner network. We look forward to continuing to invest in our FME community and this annual Partner Summit, and can't wait to watch this event grow in the coming years!
Interested in joining the fun and attending next year's Safe Software Partner Summit? Learn more about becoming a partner, and ensure you stay up to date with Partner Central for the latest news.

Tiana Warner
Tiana is a product marketing manager at Safe Software. Her background in computer programming and creative hobbies led her to be one of the main producers of creative content for Safe Software. Tiana spends her free time writing fantasy novels and riding her horse, Bailey.