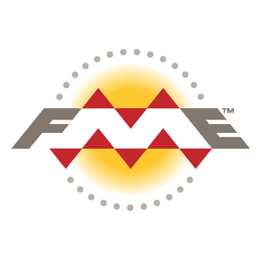 It is a very exciting time for Safe Software and the entire FME Community.  We are having crazy fun building the FME 2019 functionality that will increase the reach of FME across all markets. We look forward to sharing that with all of you in 2019 as part of our annual in-person get together, the FME World Tour.
We recently finished our fiscal year (once again, our best year ever), and saw continued strong growth of FME in our traditional spatial data integration market. We deeply appreciate the confidence our user base has in us, and are looking forward to continuing to make their data movement and integration challenges melt away.
FME Grows into New Markets
Equally exciting is that we are also seeing accelerating growth of FME in new markets. From AR/VR, to indoor mapping, to the cloud, we are seeing accelerating growth. The FME platform is now also being deployed as a Business and Enterprise Data Integration solution. In short, we are seeing growth everywhere.
The world of data continues to grow at insane rates. All kinds of data. This plays to the strength of FME as a platform that integrates more types of data than anyone else.
With this growth, FME deployments at organizations are getting larger.  This has introduced some interesting challenges with respect to enterprise-wide FME deployments.
Continued Support for Traditional Perpetual FME Licenses
Since the beginning, we have supported and will continue to support a traditional FME deployment model. This is a seat-by-seat model for FME Desktop and engine-by-engine for FME Server.  This model serves many members of our community well.
This perpetual licensed-based model works for deployments that know exactly what they need, but can be challenging for rapidly changing enterprise deployments where it is unclear what is needed or where growth will occur.
Challenge of Enterprise License Agreements
About 10 years ago, we introduced the concept of an Enterprise License Agreement (ELA) to address these issues. This works well but does require that the customer estimates their needs over multiple years as part of the planning. Each arrangement then becomes a one-off deal, which is not as easy for either party as it should be.
Another big challenge of this is the current ELA model relies on the customer understanding the full FME stack so they are able to estimate what they will need.  As such, the current ELA model is difficult for an organization that anticipates a larger FME deployment right from the start.
With the demand for Enterprise licensing growing, these ELA experiences have been valuable in us understanding the important issues for our clients. We are now introducing a second option for enterprises, one that's a more streamlined, flexible, and transparent deployment model.
New Enterprise Subscription Pricing
With all this in mind, today we are excited to announce our new Enterprise pricing for the FME Platform.  The goal is to provide high-value pricing that gives organizations the flexibility they need to deploy FME at an enterprise scale.
As with all FME pricing, our goal is to make it transparent and easy to understand so no organization is left guessing as to what the price is, or worse, feels the price is merely "what they could afford".
The new model is an annual subscription that gives organizations the needed flexibility as they deploy FME technology.
The Enterprise Subscription Pricing page shows the annual subscription cost versus the list price for purchasing licenses. Organizations that purchase these subscriptions are able to deploy as much FME Desktop and FME Server as they need over the year and switch it up anytime to find the perfect FME deployment for them.
What about FME Cloud?
FME Cloud already has a flexible subscription model, with an annual price option available in addition to the pay-as-you-go hourly rate.
More Pricing Options Coming
We are not done yet. Stay tuned for more exciting news coming on population-based pricing for local government.
Let us know what you think and if you have ideas on how we can continue to find new and creative ways to help you deploy the FME Data Integration Platform.

Craig Vernon
Craig is VP Customer Experience & Sales at Safe Software and has been working here for almost 20 years. He's infamous around the office for being the one to beat during our Halloween costume contest. In addition to meeting users and having fun in the office, Craig enjoys watching Frozen with his daughters.