3 Months, 77 events, and 4,000 attendees later, we have completed all of the FME World Tour 2018 stops.
It has been a rewarding and inspiring journey hearing about the projects our users have been working on and seeing the FME community come together. We enjoyed seeing many new faces this year and of course, were delighted to see so many familiar faces as well! We are also thrilled to see everyone having a blast with the FME aircraft. Check out #FMEWT for photos at each stop and don't forget to enter our social media contest if you have not already.
The theme for the FME World Tour this year was data ecosystems. Similar to the water cycle, data flows through different environments and is extracted, transformed, and sent to a meaningful output system that enables more data to be gathered and the cycle to continue. This led us to think about how we impact ecosystems with our events as well.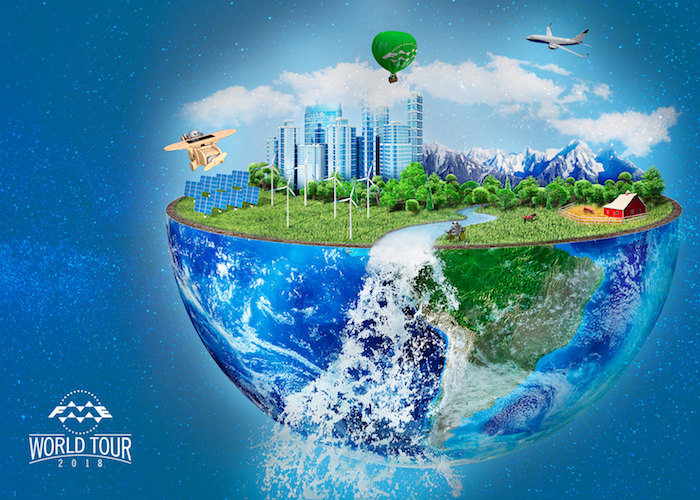 For the Very First Time….
No-show rates for events have always been a challenge for us planning the World Tour. Past no-show rates have been as high as 48%, resulting in a substantial amount of wasted food and printed materials. We pride ourselves on being environmentally conscious, with cleantech being one of the mandates that drives our initiatives. As an effort to reduce our carbon footprint, minimize waste, and reduce no-shows, we introduced a registration fee for the Safe-hosted FME World Tour events this year with 100% of the proceeds going towards local food banks.
With the introduction of the registration fee, we increased our attendance rate by (drum roll, please) 22%. A historic high since the inception of the FME World Tour!
Thank you to everyone who registered and attended the FME World Tour 2018. Together we raised a total of $37,465! We are amazed by the warm reception of the registration fee and its effect on our no-show rate. Our contributions to local food banks will truly make a difference in the procurement and distribution of resources and meals to those in need.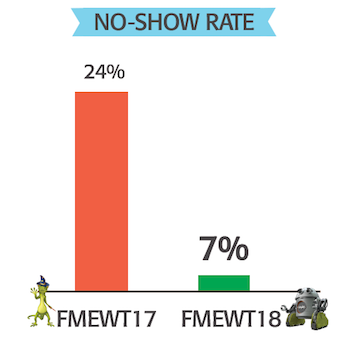 Who We Have Donated to
Here is the list of food banks we have donated to: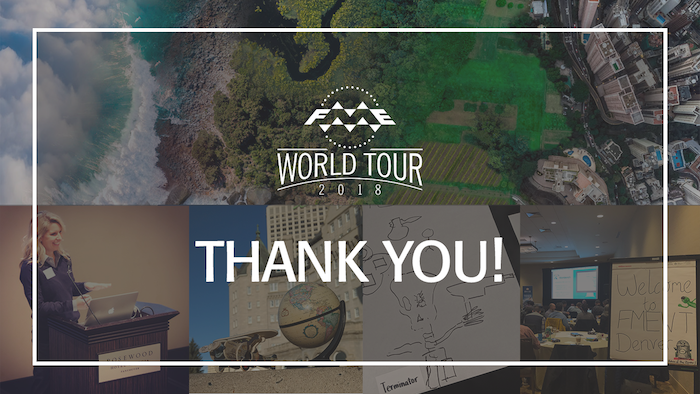 We cannot be more proud of the FME community in coming together to drive this incredible initiative. Thank you again for joining us on this exciting journey. We hope to see you all next year! Sign up now to receive updates on all event announcements.

Ada Lee
Ada is one of the reasons so many Safer's are able to attend events and trade shows around the world. She can be found coordinating and planning events in one of her hundred pairs of shoes. Or watching a Marvel movie... in slippers... for the hundredth time.

Amanda Chew
As the Channel Marketing Coordinator, Amanda works with our partners to keep everyone on the same track. She is a big fan of avocados and even has some mini-avo trees in her office! When she's not in the office or eating avocados, you might find her kicking back and playing D&D with her friends.

Sandy Chan
Ever been to one of our World Tours? Sandy is the gal behind the scenes helping to put it all together. You'll be able to spot her in one of her fashionable outfits or bright coloured hair.