In 2015, we upgraded the FME user community and built the FME Knowledge Center. It's grown into a buzzing network where FMEers around the world can exchange knowledge and develop their expertise. By creating a profile, users can contribute to the community and earn reputation points and badges.
To help the community continue to flourish, we've elected three experts to become your FME Community Champions. They'll act as volunteer moderators, helping to mark questions with correct answers, bring unanswered questions and bugs to the attention of us at Safe, and more. These people were chosen because they're top contributors in the FME Knowledge Center and are constantly answering questions, sharing tips and ideas, and welcoming new members.
Hans van der Maarel, Red Geographics
I am a long-time FME user and VAR, dating back to pre-Workbench days, from The Netherlands. I've always enjoyed the wealth of knowledge in the FME community and I am excited to do my bit to make this community even better.

FME has been a very important factor in my professional life. I couldn't imagine what my career would have been like without it and certainly wouldn't want to have to do without.

In addition to representing Safe Software as a VAR I do the same thing for another company, which focuses on cartographic software. This involves sales, tech support, training and consultancy services. I also enjoy taking on cartographic production projects whenever I get the chance – I love maps.

In my free time I like to take photos, ride bikes and take photos of other people riding bikes.
Follow Hans on Twitter for awesome tweets about cartography, GIS and mapping, FME, and more. Tip: if you get a chance to meet Hans at a conference like the FME UC, make sure you get a photo with the travelling Red Geographics duck.
David Reksten, INSER SA
I started using FME in 2007, having accepted a job in geospatial data management after working for more than 10 years as a systems developer. Coming from a programming background, I was first attracted to the possibilities of the API and my first projects were entirely based on Python with FME interfaces in a supporting role.

As FME and my experience with it evolved, I now primarily use FME Workbench and let Python handle only the more particular cases, leveraging the increasingly powerful transformers. My favorite technologies to integrate with FME remain Python and SQL, however — a very powerful combination when dealing with complex workflows.

I think contributing to the FME Q&A forum is important, not only to help and give back, but also to share and stay up to date with new and creative ways to be successful with FME.
David and his colleague Régis wrote a blog about their excellent work using FME and Tableau to create a cartographic representation of the population distribution in Switzerland. Check it out!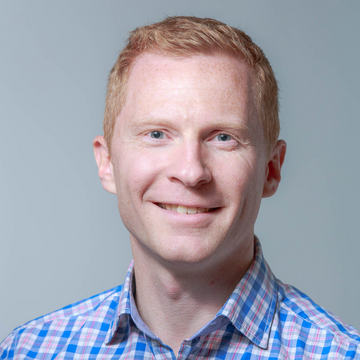 Takashi Iijima, pragmatica
Of course one of our FME Community Champions has to be the #1 contributor in the FME community for multiple years running. Nice work, Takashi! A timeline of his journey to becoming a top FMEer:
1960, Born in Japan
1982, Graduated from School of Agriculture, Hokkaido University
1982 – 2005, Worked as a Government Official
2005, Resigned from official and established a private company – pragmatica inc.
2008, Met FME!
2013, Gained FME Certified Professional
2015, My company became a Safe Software Partner
Who else can become an FME Community Champion?
This is currently in a trial phase and criteria are being developed. Keep an eye on the FME Knowledge Center for the opportunity to nominate additional FME Community Champions! Learn more on the FME Knowledge Center.

Tiana Warner
Tiana is a product marketing manager at Safe Software. Her background in computer programming and creative hobbies led her to be one of the main producers of creative content for Safe Software. Tiana spends her free time writing fantasy novels and riding her horse, Bailey.