On May 6th we had a glimpse into the future and it looks amazing!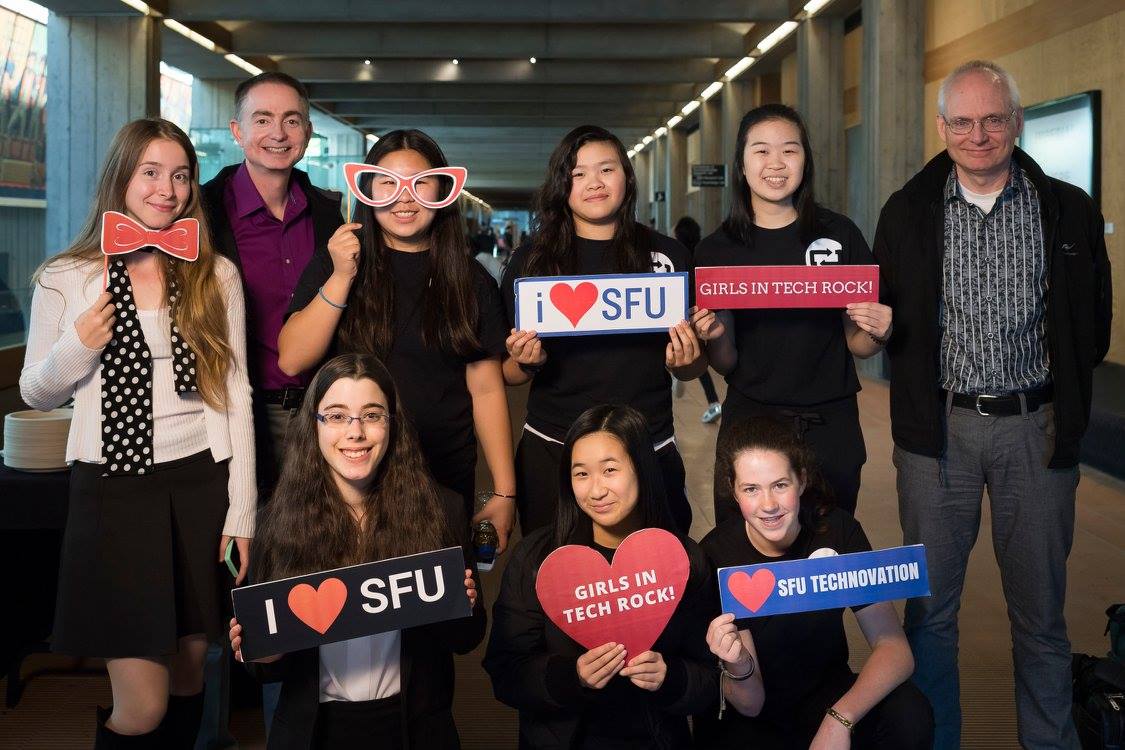 Safe Software co-founders Dale Lutz and Don Murray with participants from the SFU Technovation Challenge
If you're worried about reports of a looming skills shortage in the tech sector, and that females remain underrepresented in STEM (science, technology, engineering and mathematics) careers, have we got great news for you!
On Saturday, May 6th, we joined over 200 young women — aged 10 – 18 — who took part in the SFU Technovation challenge, part of "a global entrepreneurship program for girls that challenges them to build mobile apps that address community problems." In 12 short weeks these students, along with their industry mentors, were able to develop mobile apps worthy of a place in your favourite app store.
The skills these students developed during the challenge went far beyond learning how to code. As part of their project they had to develop a business plan and a marketing strategy which included the creation of a YouTube video. As if that wasn't enough, each team had to pitch their apps to a panel of judges — which included Safe's co-founders, Don Murray and Dale Lutz. The girls didn't disappoint! Despite their nerves, these young ladies delivered their pitches with passion and conviction well beyond their years. Some even moved us to tears as they described the community problems their apps were designed to address.
The winning teams from both the junior and senior divisions will move on to the international pitch event in San Francisco in August. There, the students will have the opportunity to compete with other teams from around the world. We can't wait to hear how the teams from SFU make out. Who knows, perhaps there is a future Safer among them.
At Safe Software we are proud be a sponsor of the Technovation Challenge as part of our commitment to supporting youth, education and the future of technology in BC.
See also: Women in Tech Week (Coders on Couches Drinking Coffee, Episode 3)