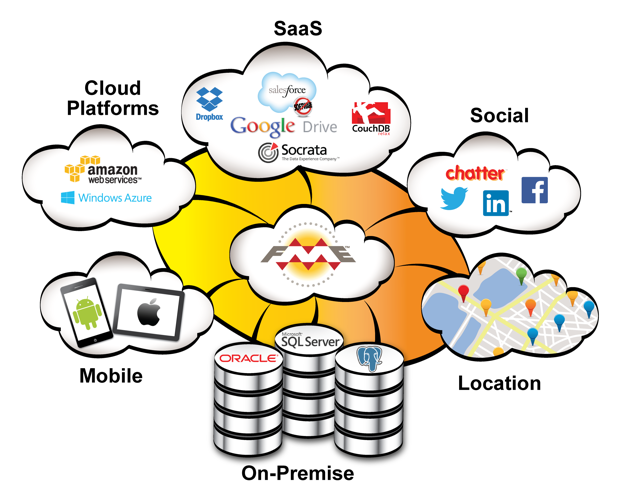 The wait is over. The FME Cloud Beta is now available to everyone!
If you've heard all about it, you can hurry on over to fmecloud.com to sign up now. For the rest of you, let me explain a little about what FME Cloud is.
Integrate Just About Anything
FME Cloud is the world's first location-aware iPaaS (integration platform as a service), based on the proven technology of FME. So what does that mean? FME Cloud provides the transformative power of FME Server and makes it available as a simple cloud service.
IT, GIS, Data and Business analysts alike will enjoy the widest application support in the market. Based on the same technology as all other FME products, FME Cloud enables you to easily integrate with over 300 systems including cloud, SaaS, on-premise systems, databases, social, mobile, and location-based information into business intelligence.
It doesn't matter which applications are used to create, manage, or store data – everyone who needs the information can access it, view it, and move it wherever desired thanks to FME Cloud.
Yes, the World's First Location-Aware iPaaS!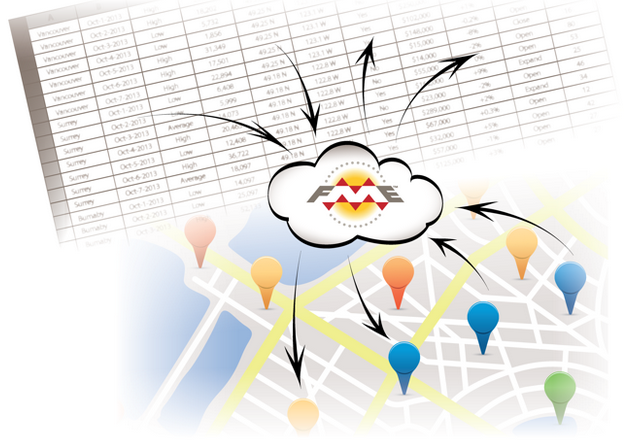 Everyone has data containing location, but this data is often difficult to use.
FME Cloud changes all of this by offering native support for integrating location data into workflows.  With FME Cloud you can perform location-based analytics, or create location outputs and move it to virtually any application. How does this help?
Let's take a company looking to identify the best spot to open their next retail location. They can integrate census data with their own customer data and other data sources. With the semantic translation capabilities of FME, all of the data – metadata, location information, and attribution remains intact.
Then within the workflow, spatial analytics can be performed to gain intelligence for decision making.  The team can build buffers around neighbourhoods based on the demographic and customer data, and use FME or other tools to identify where their target market resides, works, plays, and ultimately the best spot to open their next location.
This information can be moved to and displayed in any mapping tool desired.  Critical business decisions are made on facts that have been presented in a way that's easy to read and understand.
Complete Integration Control with No Coding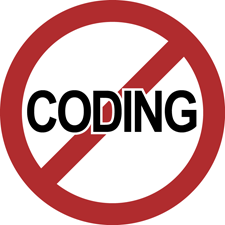 All of the capabilities we're talking about are made possible through FME's Desktop GUI (graphical user interface) which makes designing workflows simple.
Tools for integration, transformation, scheduling, automation, and notifications make it a true "set it and forget it" solution.  Event driven capabilities ensure that when new data becomes available, the right people are notified, the right systems are updated, and everything keeps on ticking.
What's New About FME Cloud: Fast & Cost-Effective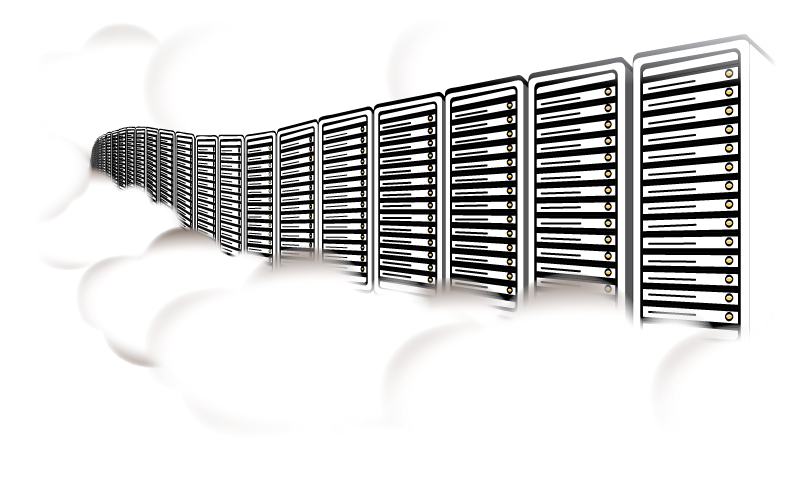 If you've been wanting to implement or just experiment with FME Server but lack the infrastructure you are now in luck!  With FME Cloud, you get the industry leading  infrastructure you need and pay only for what you use.
Built on Amazon Web Services (AWS), FME Cloud leverages AWS infrastructure to offer the high availability, dedicated tenancy, and the tight security you expect from an enterprise-ready solution.
Vertical scaling means that you can use FME Cloud for development, and then scale instances up and down as needed to meet your needs.
Join the Others on Cloud 9
The folks in the private beta program are already enjoying the benefits of FME Cloud. Check out the award-winning FME Cloud project implemented by Alpine Shire Council!
As of today, the FME Cloud Beta is open to everyone!
You will find it fast and easy as it only takes 10 minutes to get going with FME Cloud.
Sign up for FME Cloud at fmecloud.com or contact us for a personalized demonstration.

Erin Lemky
Erin leads the Product Marketing team at Safe Software and enjoys connecting people with the information they need. As a Ravenclaw, she is always seeking knowledge that can help customers improve the world with their innovation. After work, she can be found tending to her permaculture homestead or reading a fantastic adventure with her family.