In Part 1, I wrote about how transformation is the key to unlocking open data and that format alone is not sufficient for data sharing. When it comes to SDIs (Spatial Data Infrastructure), the story is no different. Transformation is critical to fully comply with the requirements of an SDI (including INSPIRE).
Two Types of SDI Participants
SDI participants can be broken down into two categories: data producers and data consumers.
As a data producer, transformation provides a non-intrusive approach to contributing data in the SDI schema. Being non-intrusive means the contributing organization doesn't have its day-to-day activities impacted. This isolation greatly reduces risk and enables producers to continue to focus on their existing clients while at the same time embracing the new opportunities and requirements of SDI participation.
As a data consumer, transformation enables organizations to consume SDI data into workflows easily so that they can easily leverage the value of the data. A key aspect to consuming data is transformation; also called schema translation, of the SDI data sharing schema to a schema that is more immediately usable by the consumer.
Four Examples of the Need for Transformation
When looking at the agenda for the upcoming INSPIRE Conference the growing recognition of the importance of transformation is clear. Time and time again I came across sessions that talked directly about the need for transformation. While I won't list them all here, I've highlighted a few examples where transformation plays a critical role in helping organizations meet SDI requirements.
…and these are just four examples of data transformation in action. If you can think of other examples, feel free to comment with them as well.
Prototype to be Unveiled at the 2010 INSPIRE Conference
The INSPIRE conference itself promises to be a great event with lots of good discussions, progress reports and insights into different approaches to addressing the schema problem.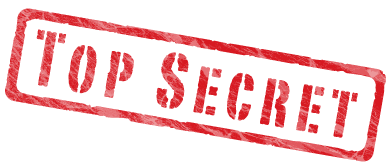 I will be there alongside my colleague Dean Hintz and our partner Metria showing off a prototype. As you probably already guessed, the prototype is all about transformation and how it enables us to share different data sources through a common INSPIRE schema. Unless we happen to leave the prototype at a bar, you can watch us on Wednesday, June 23rd at 16:00. See you there!

Don Murray
Don is the co-founder and President of Safe Software. Safe Software was founded originally doing work for the BC Government on a project sharing spatial data with the forestry industry. During that project Don and other co-founder, Dale Lutz, realized the need for a data integration platform like FME. When Don's not raving about how much he loves XML, you can find Don working with the team at Safe to take the FME product to the next level. You will also find him on the road talking with customers and partners to learn more about what new FME features they'd like to see.