1) StatisticsCalculator Transformer Group-By Option
New in FME this week is a group-by option for the StatisticsCalculator. This has been a big user request for a while now, and will let users calculate max, min, mean etc for groups of features, rather than an entire dataset.
There is a demo workspace for this which you can find on fmepedia at: http://www.fmepedia.com/index.php/StatisticsCalculator_Example
It's just a small demo to find average annual toothpaste expenditure for each postal code in the fictional city of Interopolis.

This is the sort of thing that a census related customer like US Census or UK ONS might find of interest, as well as marketing companies interested in toothpaste; but there are many other instances where it comes in useful for example helping to create feature IDs by finding the max current value, or counting the number of items in feature groups.
User group comments:
"That _is_ cool."
"Wow, that's good news for all who are used to SELECT <aggregate_func> FROM … GROUP BY … in SQL"
2) FME Licensing on Linux
For the longest time we didn't allow the use of floating licenses with Linux (I understand that was for business rather than technical reasons).
However, as of Build 5136 for Linux, FME on Linux can now use a FlexLM license – it can connect to a license server on Windows, Linux, etc, and a license server can be installed on Linux as well.
As Dan Ise said on the user group, "many of you have asked about this in the past, and now it's here."
The setup procedure should be the same as for a UNIX license, and the FlexLM packages can be found at ftp://ftp.safe.com/fme/floatingLicense/
3) FME and Python
A number of new Python items this week, some of which you may know about but they're worth re-iterating.
Misc Python Fixes:
Python paths not logged multiple times (PR#10801)
Fixed python path update (PR#13862 PR#9773)
Fixed population of FME_MacroValues global object (PR#13798)
New Support:
As of build 5142 we now support Python 2.5
New Tutorial:
As you probably saw, Oliver Heimann – a user from Germany, earned himself several gold stars by creating a superb Python Tutorial for FME.
You can find Oliver's Python Corner on fmepedia at: http://www.fmepedia.com/index.php/Oliver%27s_Python_Corner
It includes info on accessing attributes, using FME functions from within Python, startup and shutdown scripts plus much more.
NB: This is a great example of the sort of knowledge we'd like to be able to extract from our users – so if you are in touch with a customer doing cool stuff beg them to share their methods (on fmepedia or any other way)
4) Transit Ridership
On the subject of great user contributions, the user group had a new message this morning from Graeme Brown, a planning student from Halifax who acts as a consultant to Translink.
He has a great looking output of bus ridership in the Vancouver area – created using FME and the KML writer – that rivals Dmitri's work in 3d displays.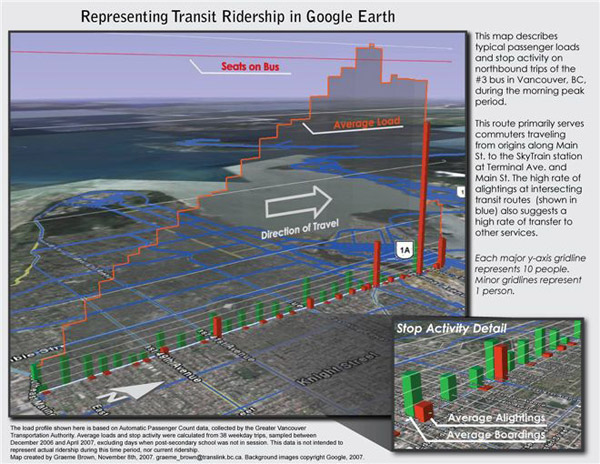 The description of the workspace can be found on the user group at:
http://groups.google.com/group/fmetalk/browse_thread/thread/df6aec38810e7b15
If anyone in marketing or whatever wants to get in touch with Graeme his email address is: graeme.a.brown@gmail.com
User Group Comment: "That's sweet… Are you going to be presenting this at the FME UC?"
5) Converting LIDAR to PDF
Having had to do this for a user I thought I'd share this example. The point is that the PDF writer is not only useful for 3d building models, a user can convert a point DEM to a TIN very easily, write it to PDF, and view it in 3D. If and when – as was talked about in yesterday's lunch and learn – we can add textures to surfaces this would look even better!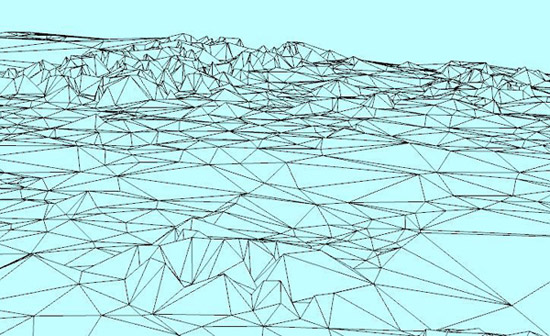 6) CSGs
Speaking of the lunch-and-learn, if you didn't see it you ought to know that we now (build 5137+) have a new factory and function that support CSG (Constructive Solid Geometry) boolean operations between solids. Also, as of build 5141 these CSGs are now supported by the PDF writer and the Geodatabase writer.
For a diagram that highlights this much better than I can explain see the fount of all knowledge, wikipedia…
http://en.wikipedia.org/wiki/Constructive_solid_geometry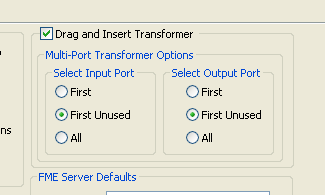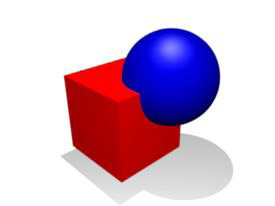 FME User Group Comment:
"Ohhh. Does this mean that we can author Quake maps using FME?
I could see some real utility in being able to transform GIS data into online virtual worlds… 🙂 "
7) SQLExecutor Example
A new item on fmepedia this week is an SQLExecutor example workspace by Robyn.
It's a good example of reading attribute data and attaching it to a set of existing spatial data – with the twist that it's using the SQLExecutor rather than the Joiner – and how to use lists when the result of the query is more than a 1:1 relationship.
See: http://www.fmepedia.com/index.php/SQLExecutor_Example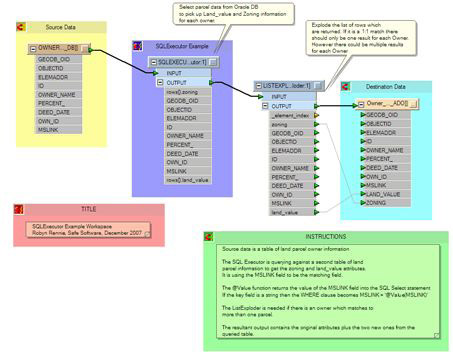 8) Free FME FDO
A final item this week is more for support type dudes – the marketing folk know all about this, but I know some folk at this end of the office missed out on the announcement.
On November 27th Safe announced the release of a free FME FDO Provider for AutoCAD Map 3D 2008 which includes 9 formats.
The product was apparently demo'd at the Autodesk University in Las Vegas, and is available for download from http://www.safe.com/fmefdo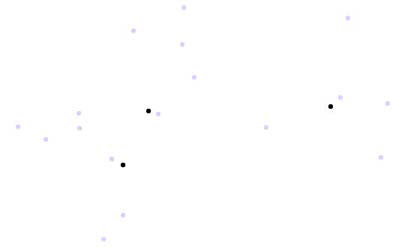 For more info I imagine Jaylene or Fil could help, or see the story at:
http://www.safe.com/company/news/2007/108/index.htm
Have feedback?
Email FME Evangelist, Mark Ireland at mark.ireland@safe.com.

Mark Ireland
Mark, aka iMark, is the FME Evangelist (est. 2004) and has a passion for FME Training. He likes being able to help people understand and use technology in new and interesting ways. One of his other passions is football (aka. Soccer). He likes both technology and soccer so much that he wrote an article about the two together! Who would've thought? (Answer: iMark)